21 January 2019 11:22
Today
Outbreaks of rain already over the western half of the country will continue to gradually extend eastwards to all areas during the course of the afternoon and evening. The rain will be heavy for a time and may be preceded by sleet over northern hills. Winds fresh to strong and gusty south to southwest in direction with Gales along Atlantic coasts. Clearer colder conditions with wintry showers will follow later in the evening as winds veer northwest. Cold, with highest temperatures ranging 4 degrees Celsius in the north to 8 degrees Celsius in the south.
Tonight
Tonight will bring clear spells and scattered wintry showers, the showers of rain, hail, sleet and snow with the risk of the odd thundery burst. The showers heavy over hills and mountains. Cold with frost and icy patches on untreated roads and paths. Lowest temperatures will range -2 to +2 degrees Celsius, in a light or moderate westerly breeze.
Tomorrow
Cold with sunny spells and scattered wintry showers with a light dusting of snow to begin the day in parts. The showers will be of rain, hail, sleet and snow and most frequent in parts of the West and North of the country. Wintry showers becoming confined to northern areas by late evening. Top temperatures of just 3 to 6 Celsius, in moderate to fresh and gusty west to northwest winds but occasionally strong along coasts.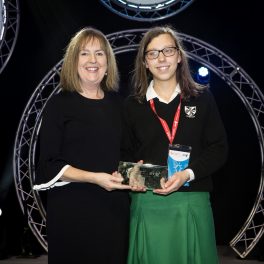 15 January 2019
The BT Young Scientist Exhibition 2019 took place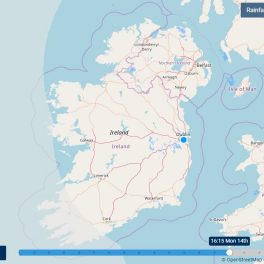 14 January 2019
This week the Shannon Rainfall Radar will be under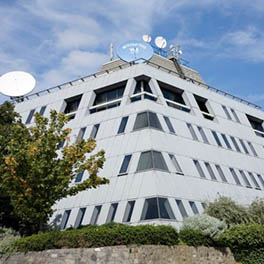 04 January 2019
Annual 2018  – Temperature and Sunshine ab