We're obsessed with weather in Ireland, but how much do we know about how it's forecast, what influences it and how a changing global climate is affecting weather worldwide? Each month The Met Éireann Podcast takes a deep dive into these topics.
The podcast is back for a new season and we are excited to be teaming up with RTÉ.
So whether you are a new or existing listener- be sure to subscribe again to the series wherever you get your podcasts.
We also have an Irish version of this podcast – Podchraoladh Met Éireann
Click on the player below to play the latest episode and more.
You can contact the Podcast team at podcast@met.ie or use #MetEireannPodcast on Twitter
Season 3 Episode 3 – IPCC Report – Avoiding the worst effects of climate change
After discussing the current and future effects of climate change in our last episode, this month we explore how we can reduce and avoid its worst impacts. Noel is joined again by Dr. Padraig Flattery to discuss the latest IPCC report on climate mitigation.
Season 3 – Episode 2 – Top 10 take aways from the IPCC Report on the impact of Climate Change
In this month's episode, Noel speaks to Dr. Padraig Flattery of Met Éireann's Climate Services about the latest IPCC climate report, and they discuss its top 10 takeaway messages.:
1. Vulnerability
2. Irreversible Changes
3. Approaching Limits
4. Human Health and Climate Change
5. Protection of Nature
6. Community and Local Adaptation
7. Mental Health as an impact
8. Climate resilient development
9. Maladaptation
10. Ireland – Impacts and progress so far
Season 3 – Episode 1 – Ancient Ireland and the Sky
In this month's podcast, we're exploring the sky's influence on the culture and structures of ancient Ireland. Noel talks to Dr. Frank Prendergast, one of Ireland's leading experts on solar alignment, about the role of the Sun, Moon and stars in the design and position of tombs and monuments in prehistoric Ireland, and on the importance of preserving dark night skies in the present.
Season 2 – Episode 8 – The Future of Forecasting
Join Noel & Liz in the latest Met Éireann podcast which covers topics from the advancements in satellite, radar and artificial intelligence, to the new UWC supercomputer which will be operational next year.
Season 2 – Episode 7 – COP26, Storm Barra And Winter Weather Forecast
In this bumper Xmas edition, senior climatologist Keith Lambkin gives us a round-up of what happened at COP26 and meteorologist Paul Moore joins us to discuss Storm Barra and what lies ahead weather wise this winter.
Season 2 – Episode 6 – COP26: What's At Stake And What To Look Out For
Dr. John Hanley is a climate scientist at Met Éireann and in this episode he highlights some of the latest findings on climate change as well as the key objectives of COP26, which he will be attending.
Season 2 – Episode 5 – Weather in Search and Rescue
This month, we look at the vital service provided by search and rescue teams and how weather impacts their operations. We talk to members of the Galway Mountain Rescue team, Rory Sherlock and Eamon Hartley, and pilot Pauric Slattery from the Rescue 118 Coast Guard helicopter.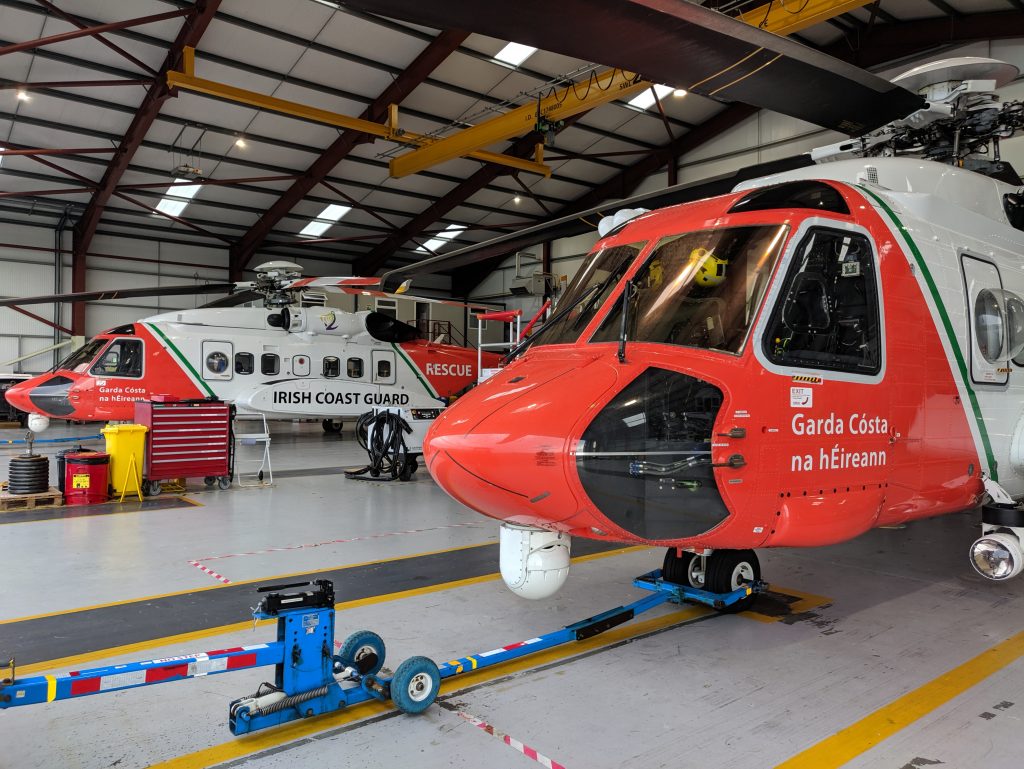 ---
Check out all the episodes from The Met Éireann Podcast Season One and Two.
Find out more about the presenters and each episode from Season One in our notes below