The most recent report from the IPCC (Intergovernmental Panel on Climate Change) stresses that the evidence is clear and the time for action is now. We can halve emissions by 2030.
This third instalment of the IPCC Sixth Assessment, Climate Change 2022: Mitigation of Climate Change, was published on Monday 4th April 2022 by the IPCC's Working Group III. The report outlines that "Without immediate and deep emissions reductions across all sectors, limiting global warming to 1.5°C is beyond reach. However, there is increasing evidence of climate action."
The IPCC Working Group III focuses on climate change mitigation, assessing methods for reducing greenhouse gas emissions, and removing greenhouse gases from the atmosphere.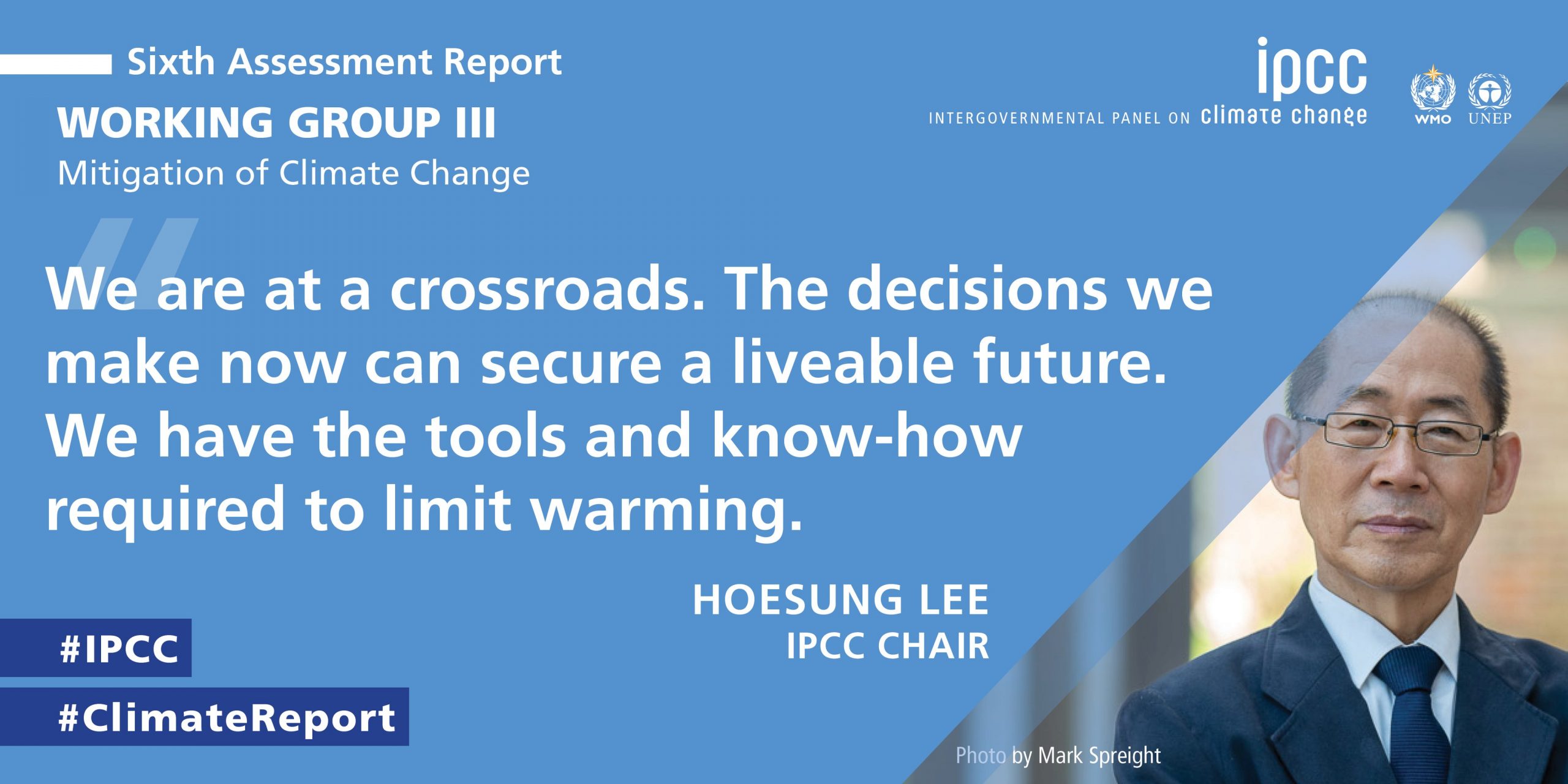 "We are at a crossroads. The decisions we make now can secure a liveable future. We have the tools and know-how required to limit warming," said IPCC Chair Hoesung Lee. "I am encouraged by climate action being taken in many countries. There are policies, regulations and market instruments that are proving effective. If these are scaled up and applied more widely and equitably, they can support deep emissions reductions and stimulate innovation."
The Working Group III report is the third of three instalments of the IPCC's Sixth Assessment Reports. The first report, published in August 2021, assessed the physical science of climate change, while the second report published in February 2022 analysed climate impacts, adaptation and vulnerability. All three reports will be combined into a summary Synthesis Report later in the year thus completing the IPCC Sixth Assessment cycle.
More information on the newly published IPCC Sixth Assessment Working Group III report can be found here.