16 September 2019 11:28
Today
A good deal of cloud persisting today with the best of the bright or sunny spells in the north and northwest of the country. Patchy light rain, drizzle and mist will become mostly confined to southern counties this afternoon and evening. Highest temperatures generally 14 to 17 degrees Celsius but temperatures a degree or two higher in the south and southwest. Breezes mostly light and variable in direction.
Tonight
Dry tonight with clear spells. Some mist will set in early tonight, with fog patches developing inland overnight also. Lowest temperatures will range 3 to 8 degrees Celsius in light variable breezes.
Tomorrow
Early morning mist and fog clearing on Tuesday, to leave a dry and calm day, with sunny spells. Highest temperatures will range 15 to 19 degrees Celsius, warmest in the south and southwest of the country.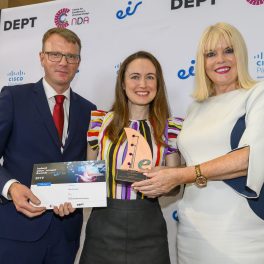 13th September 2019
The Ireland eGovernment Awards and Summit, in asso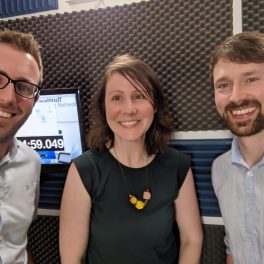 12th September 2019
The 4th episode of the Met Éireann Podcast is now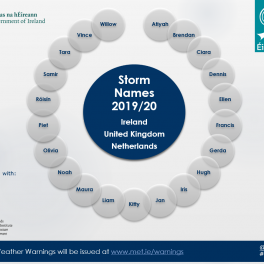 05th September 2019
Met Éireann and the UK Met Office, along with new