13 November 2019 11:37
Today
Generally cloudy with a few clear spells. Showers or longer spells of rain throughout the day, heavy at times with a risk of hail and thunder. Top temperatures 5 to 8 degrees. Some of the rain will turn to sleet and snow in parts of Munster, Leinster and Connacht, mainly later this afternoon and evening. Brisk northwest winds in the southwest today, but winds lighter and more variable elsewhere.
Tonight
The wintry mix of rain, sleet and snow will gradually clear southwards tonight. Cold clear spells will develop, with frost and some icy patches developing. Lowest temperatures of 0 to plus 3 degrees. Light to moderate northerly winds developing over land will be fresh to strong and gusty near coasts.
Tomorrow
Tomorrow Thursday will be a cold, dry and sunny day for most places, however showers will affect coastal parts of both Leinster and Connacht and also west Ulster, where there is a risk of hail. Maximum temperatures will range 5 to 8 degrees, but it will feel chillier in the brisk northerly winds, which will be strong and gusty near coasts.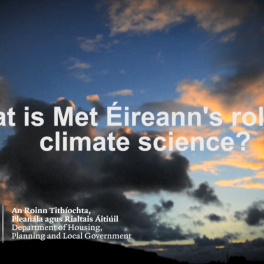 11th November 2019
In this series of three short videos, we outline M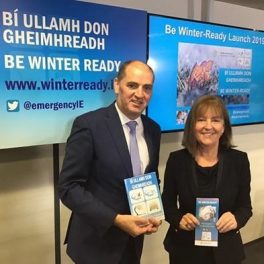 07th November 2019
Government launches Be Winter Ready Information Ca