14 November 2019 09:26
Today
Sunny spells and a few rain or hail showers in coastal counties of the northwest, north and east today. Elsewhere, it will be mostly dry and sunny. Feeling cold with highest temperatures ranging 5 to 8 degrees in brisk northerly winds.
Tonight
Mostly dry, clear and cold tonight, but a few rain or hail showers will continue near northwestern, northern and possible some eastern coasts. Minimum temperatures ranging from -1 to +3 degrees with frost and icy stretches in some areas
Tomorrow
Frost will clear on Friday to give a cold, bright and dry day for most with sunny spells and just a few rain or hail showers on parts of the east coast. Winds mostly light north or northeast, moderate along the east coast and maximum afternoon temperatures of 6 to 8 degrees.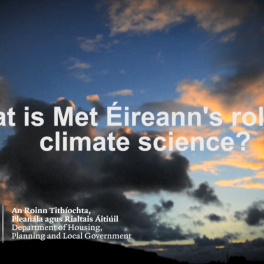 11th November 2019
In this series of three short videos, we outline M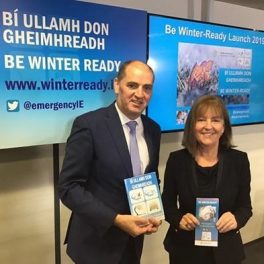 07th November 2019
Government launches Be Winter Ready Information Ca