22 July 2018 13:35
Today
Dry across the bulk of the country today but mist and drizzle will affect Atlantic coastal districts at times and higher ground elsewhere. There will be a mix of cloud and hazy sunshine, the best of the sunshine in the south and east of the country. Very warm and humid with top temperatures ranging 19 to 23 degrees under cloud-cover but reaching 24 to 27 degrees in prolonged sunshine. Winds will be light to moderate, mainly westerly in direction.
Tonight
Very mild and humid overnight with variable cloud cover. Patches of mist, drizzle and fog will form, especially near windward coasts and on hills. Persistent rain will reach the northwest coast soon after midnight and extend slowly southeast into Connacht and west Ulster. Minimum temperatures will range 14 to 17 degrees in light, variable breezes.
Tomorrow
Dry in the east at first on Monday with some limited sunny breaks. However, outbreaks of rain and drizzle, locally heavy in parts of Connacht and Ulster will continue to slowly extend southeastwards through the course of the day. It will brighten up in the northwest in the afternoon with just the odd isolated shower. Maximum temperatures 17 to 23 degrees in moderate southwesterly breezes.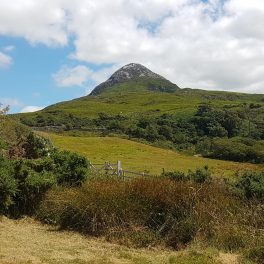 11 July 2018
Diamond Hill – Anca Turcu High impact weathe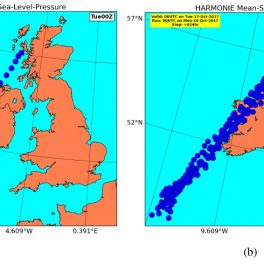 04 July 2018
Numerical weather prediction (or NWP), the process