09 July 2020 07:21
Today
Beginning mostly cloudy today with patchy mist, drizzle and low cloud across parts of the south and east. Whilst sunny spells will develop, a few heavy showers will occur too, with the east of Leinster seeing most of these later on today. Highest temperatures will range 14 to 19 degrees Celsius (coolest across the north and northwest), in light to moderate northerly breezes.
Tonight
Some showers tonight across the east and northwest, otherwise it will be mostly dry with clear spells. Rather chilly though in light northwest breezes; lowest temperatures of 5 to 9 degrees Celsius, possibly dipping lower locally.
Tomorrow
Sunny spells and scattered showers on Friday, with some heavy ones across the northwest. Staying driest across southern counties. Feeling fresh in moderate northwest breezes; highest temperatures of 13 to 17 degrees Celsius.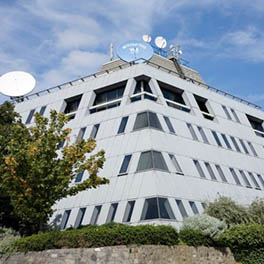 06th July 2020
We are currently advertising 2 Postdoctoral Fellow