22 July 2018 12:41
Today
A few scattered outbreaks of rain or drizzle today, mainly in parts of Connacht and Ulster but elsewhere a lot of dry weather. It will be mostly cloudy but some sunny spells will develop this afternoon. Warm and humid with maximum temperatures of 19 to 24 degrees generally but reaching 25 or 26 degrees in any prolonged sunshine. Winds will be mostly light to moderate southwest to west in direction with mist on some coasts and hills.
Tonight
Very mild and humid tonight with patches of drizzle about at first. However a band of more persistent rain along the northwest will slowly extend southeastwards overnight. Misty in places, with hill and coastal fog. Minimum temperatures 14 or 15 degrees, in light variable breezes.
Tomorrow
Dry in the East at first with some limited sunny breaks. However outbreaks of rain and drizzle locally heavy in parts of Connacht and Ulster will continue to slowly extending southeastwards through the course of the day. It will brighten up in the northwest in the afternoon with the isolated shower, however it will continue cloudy and misty with further outbreaks of rain and drizzle elsewhere. Maximum temperatures 17 to 23 Celsius warmest in the East and South. Winds mostly light, west to southwest in direction.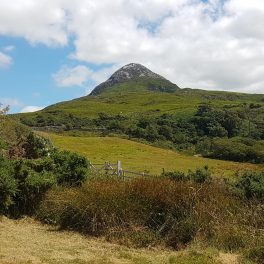 11 July 2018
Diamond Hill – Anca Turcu High impact weathe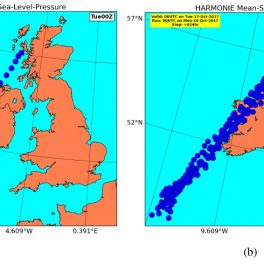 04 July 2018
Numerical weather prediction (or NWP), the process