21 July 2018 07:39
Today
Rather cloudy at first today, Saturday, but brightening up this morning, with good sunshine developing in many parts by this afternoon. Cloudier conditions will persist in Ulster and north Connacht though, with patchy rain and drizzle affecting these areas intermittently through today. Top temperatures of 17 to 23 degrees, warmest across Munster and south Leinster. Light to moderate west to northwest breezes.
Tonight
Cloud in the northwest will gradually extend southeastwards over the country tonight. Patchy drizzle and mist will remain largely confined to Atlantic coastal counties overnight, however. Mild and humid with minimum temperatures 12 to 16 degrees in light variable or southwest breezes.
Tomorrow
Mostly cloudy with misty conditions in places tomorrow, Sunday, but some limited sunny breaks will occur, these most likely in southern and eastern counties. Outbreaks of rain and drizzle will affect mainly Atlantic coastal counties, but some scattered falls will occur elsewhere during the afternoon and evening. Humid, with top temperatures of 21 to 24 degrees Celsius generally, best in any sunny breaks, but 18 or 19 degrees in the Atlantic coastal fringes. Light variable or southwest breezes.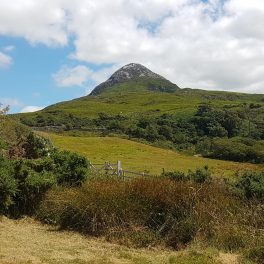 11 July 2018
Diamond Hill – Anca Turcu High impact weathe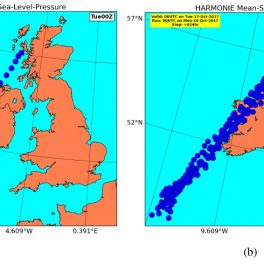 04 July 2018
Numerical weather prediction (or NWP), the process