22 May 2019 13:56
Today
Staying mainly dry and bright for the afternoon and evening with occasional sunshine and a few isolated showers across the west and midlands. Highs of 16 to 19 degrees in light breezes.
Tonight
Dry for the early part of tonight but outbreaks of rain will affect west-Munster and Connacht later. Lows of 6 to 10 degrees in light breezes.
Tomorrow
Tomorrow will be cloudy with further outbreaks of rain across Connacht and Munster through the day but the rest of the country will remain largely dry for the day. Highs of 14 to 18 degrees in light breezes.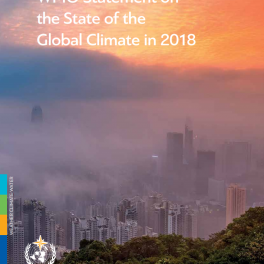 03rd April 2019
The World Meteorological Organisation (WMO) have r