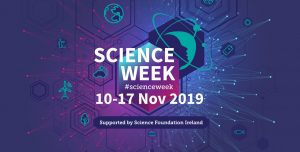 Next week is Science Week in Ireland. To mark this, staff working at Met Éireann will be involved in a range of outreach events including talks in primary and secondary schools. We will also be involved in the "Let's Talk Science" festival at the Rediscovery Centre in Ballymun, Dublin.
A range of information articles will appear at the end of this article throughout the week on topics from 'careers in meteorology', to 'automatic weather stations and crowd-sourced weather observations' to 'online weather courses and blogs', 'podcasts', 'meteorological societies', International Meteorological Organisations and more. We will also share a series of videos over the next few days explaining Met Éireann's role in climate science, these are available on our YouTube channel. On Sunday 10th November we shared an article on our social media channels about weather resources for schools and fun weather-related experiment ideas.
Why are you interested in the weather? What aspect of weather interests you most? What education resources would you like to see on our website? Contact us on our social media channels (Facebook, Twitter, Instagram) or via our website – we'd be delighted to hear from you.
#ScienceWeek  #BelieveInScience
Most of the events involving staff from Met Éireann are listed on Science Foundation Ireland's science event website. These are listed below and more are to be confirmed:
Tuesday November 12th:
Tullamore Library – Lecture by Joanna Donnelly
Gaelscoil Cholmcille, Santry, Dublin – weather presentation & experiments as gaeilge
Wednesday November 13th:
Thursday November 14th:
"Let's Talk Science" festival in the Rediscovery Centre, Ballymun, Dublin – Talk on 'Women in Science' by Laura Zubiate, Research, Environment and Applications Division
Rathdowney National School, Dublin – weather talk
Saturday November 16th:
"Let's Talk Science" festival in the Rediscovery Centre, Ballymun, Dublin – Talk on climate change by Willemien Phelan who works in the Climatology and Observations Division
4th Kerry Science Festival at the IT Tralee campus – Met Éireann staff from Valentia Observatory will have a stand at the event
Thursday/Friday November 21st/22nd:
Louth Libraries, Dundalk – Lecture by Gerry Murphy
Met Éireann staff demonstrating experiments at the Lets Talk Science Festival in the Rediscovery Centre, Ballymun, Dublin from Saturday 16th November:
Photos from the Women in Science talk 
Met Éireann weather forecaster Gerry Murphy gave a talk in Dundalk Library at the Louth Science Festival, 21st November
Online resources published every day in Science Week: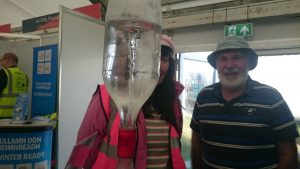 Weather Resources for Primary & Secondary Schools 
If you are a curious student or a teacher who wants to expose your pupils to the world of meteorological science, keep reading and explore the link above. There is a wealth of meteorological resources freely available online, we have included a sample of some rather than an extensive list. The material includes fun experiments, facts about our climate, lesson plans and how the weather works. Learn more about our exciting competition for schools!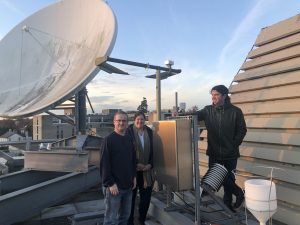 How do I get a job in the field of meteorology?
The quick answer is that there are many routes but currently the most common is by studying physics or mathematics at university. However, working in a national meteorological service is not limited to people with the above qualifications. Examples of roles in Met Éireann include weather forecasters, climatologists, research scientists, IT specialists, database experts, hydro-meteorologists, instrument engineers, liaison and funding officers, administrative staff, and radar and satellite meteorologists.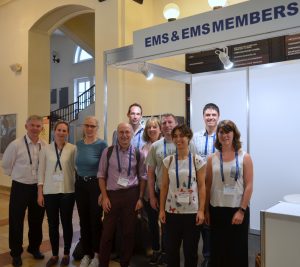 Meteorological Societies, Meteorological Outreach
Have you heard of the Irish Meteorological Society?
The Irish Meteorological Society (IMS) is one of many meteorological related societies in Europe and the world. It is run by a committee of volunteers who host events such as lectures, field trips, photography competitions and conferences, all relating to the themes of meteorology, climatology, oceanography and hydrology. The events are generally free of charge and open to the general public. See www.irishmetsociety.org for further information on the Society, which was founded in 1982.
Automatic Weather Stations, Crowdsourced Weather On Wow-ie And Voluntary Observers
What is an automatic weather station? An automatic weather station (AWS) is a meteorological station at which observations are made and transmitted automatically. Citizen science is the practice of public participation and collaboration in scientific research to increase scientific knowledge. Met Éireann is about to launch the Irish version of WOW – Weather Observations Website called WOW-ie. Amateur weather observers in Ireland contribute to the field of citizen science through their monitoring of Irish weather and building up our store of weather data.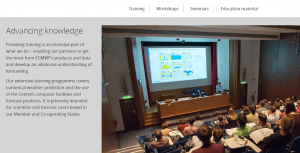 Weather-Related Courses, Books And Blogs
As a follow-on to our article on freely available educational resources aimed at primary and secondary school students and teachers, here we provide links to other websites and courses for anyone interested in learning more about the science of meteorology. There are free courses and modules available to suit all abilities, from beginners to advanced, on topics ranging from climate science to monitoring the oceans from space to instrumentation to probabilistic forecasting and much, much more.
International Meteorological Organisations – Weather Knows No Boundaries!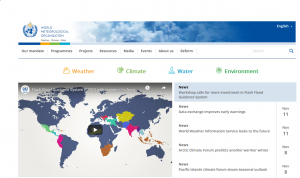 As a result, national meteorological services like Met Éireann work together via international meteorological organisations to address big global and regional weather issues.  Such organisations allow countries to pool their resources, whether they be human, financial, computing or other, to undertake large projects such as developing global weather models or building and launching satellites to view our weather from space.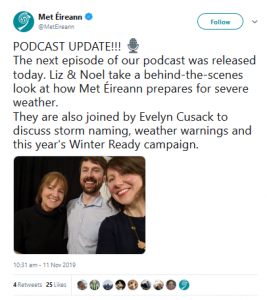 Are you a weather enthusiast who would love to learn more about weather and climate in handy podcast form, but are not sure where to start? If so, we have some recommendations for you. And of course the Met Éireann podcast series, which launched this summer, is at the top of our list!
The ins and outs of Weather Models!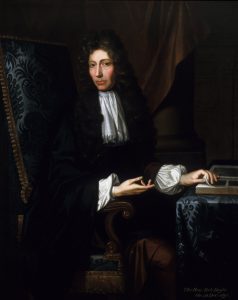 You may have heard Met Éireann weather forecasters mention weather models during television forecasts or you may have heard them refer to the rainfall or cloud predictive sequence generated by such models. So what is a weather model and why do we use these?
Weather models are used to help predict the weather.  They involve mathematical equations based on physics that characterises how air moves around and how heat and moisture are exchanged between the atmosphere and the Earth's surface.
*Speakers at the Women in Science event photo above:
Front row from left to right:
Dr. Sandra Green, Mater Misericordiae University Hospital
Sarah Clear, Rediscovery Centre
Emer Cooney, Environmental Protection Agency
Dr. Laura Zubiate, Met Éireann
Back row from left to right:
Dr. Tanja Narancic, University College Dublin
Dr. Kim Connick, Athena SWAN Coordinator in DCU
Dr. Sarah Miller, Rediscovery Centre
Monica Miller, Geological Survey of Ireland
Laura Niessen, Rediscovery Centre