07 July 2020 14:53
Today
Cloudy or overcast in most parts for the rest of today with outbreaks of rain and drizzle. Misty conditions on hills and coasts but a few brighter spells in parts of Ulster. Cool for the time of year with highest temperatures ranging 11 to 17 or 18 degrees Celsius, best values in the far south. Southerly breezes will freshen across Munster and south Leinster, whilst remaining light to moderate elsewhere.
Tonight
Tonight will bring scattered outbreaks of rain and drizzle to the southern half of the country , heaviest later tonight across Munster. Lowest temperatures of 10 to 14 degrees Celsius in these parts. Mainly dry and cool further north with lowest temperatures of 5 to 9 degrees Celsius. Mist and local fog too, with just light variable breezes.
Tomorrow
Wednesday will be mostly cloudy or overcast across Munster, Leinster and south Connacht with further outbreaks of rain and drizzle, heaviest and persistent at times. However, it will be mostly dry further north with some sunny spells developing. Highest temperatures of 14 to 19 degrees Celsius. Winds will be just light easterly or variable.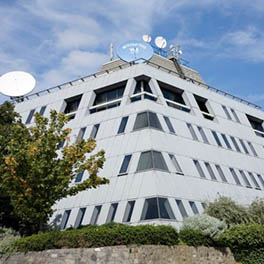 06th July 2020
We are currently advertising 2 Postdoctoral Fellow