21 March 2019 08:51
Today
Dry in most areas today, with a few bright or sunny spells developing, mainly in parts of the east and south. However, it will remain mostly cloudy and patchy rain and drizzle will affect parts of northwest and north at times, especially coastal areas. Misty in places also, with hill and coastal fog, especially in Connacht and west Ulster. Maximum temperatures 11 to 14 Celsius in cloudy areas,16 or 17 degrees where any sunny spells develop. Winds mostly light to moderate, south to southwest, freshening later and becoming strong along Atlantic coasts by early tonight.
Tonight
Most areas will remain dry overnight, but it will be cloudy and misty in many areas, with a little patchy drizzle in places. Becoming very windy in Atlantic coastal counties, with strong southerly winds developing and a spell of persistent rain will develop there by morning. Winds elsewhere moderate to fresh southerly. Mild, with minimum temperatures of 7 to 9 Celsius.
Tomorrow
Tomorrow, Friday, will be breezy and mostly cloudy with rain extending from the west during the morning and early afternoon, accompanied by fresh to strong southerly winds. Mainly dry conditions, with just a few scattered showers, will follow during the afternoon, reaching most areas by evening. As the rain clears, winds will veer westerly and ease and it will turn colder. Maximum afternoon temperatures 9 to 12 Celsius.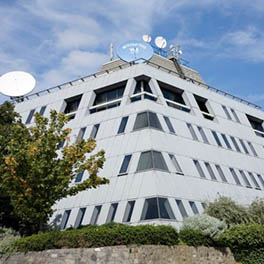 05th March 2019
February 2019 was very mild and mostly dry:  Febr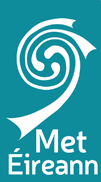 25th February 2019
Met Éireann regularly uses climate information an