25 May 2019 11:26
Today
Generally dry and cloudy this afternoon and evening but also with a few sunny breaks. Mild and humid with highs of 15 to 20 degrees in southwesterly breezes.
Tonight
Outbreaks of rain overnight, clearing most places by morning. Lows of 9 to 13 degrees in a freshening westerly breeze.
Tomorrow
Bright and sunny on Sunday with blustery westerly winds and scattered heavy showers. Much fresher than recent days with highs of 14 to 18 degrees.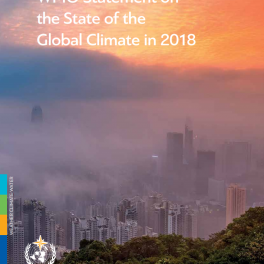 03rd April 2019
The World Meteorological Organisation (WMO) have r