04 July 2020 09:14
Today
Mostly cloudy today and misty in places, with scattered outbreaks of rain and drizzle. Hill and coastal fog also. Dry intervals will develop in many areas, with some bright spells, the best of these in the east and south. Mostly light to moderate southwesterly winds will strengthen later on western and southern coasts. Maximum temperatures 15 to 20 degrees. This evening and early tonight, a spell of rain will extend from the Atlantic, persistent and widespread across Ulster, Connacht and west Munster, but more patchy in the east and south.
Tonight
Tonight will be windy, with rain clearing from the west. Scattered showers will follow, most of them in Ulster, Connacht and west Munster. Windy, with fresh to strong and gusty southwesterly winds, veering westerly. Minimum temperatures 9 to 12 degrees.
Tomorrow
Tomorrow Sunday will be an unseasonably windy day with mix of sunny spells and blustery showers. The showers will be heaviest and most frequent in Connacht, Ulster and west Munster, with some thundery downpours possible. Cooler and fresher than recent days, in the fresh to strong and gusty westerly winds. Maximum temperatures 13 to 17 degrees, coolest in Atlantic coastal areas.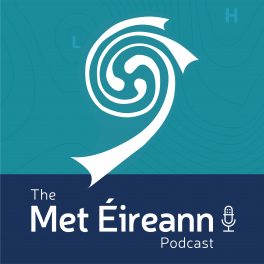 25th June 2020
The desire and need to predict our weather and cli