24 May 2019 08:45
Today
Mostly cloudy this morning with a few patches of light rain. Some sunshine will break through during the afternoon but there is the chance of a few showers breaking out also. Highest temperatures ranging 16 to 19 degrees in mostly light breezes.
Tonight
Cloud will thicken across the western half of the country tonight followed by some light rain and drizzle. Elsewhere, it will be dry once any evening showers clear. Minimum temperatures of 7 to 10 degrees in light winds.
Tomorrow
Rather cloudy at first on Saturday with patches of light rain or drizzle, mainly affecting the western half of the country. Cloud will start to break later in the morning with spells of sunshine for the afternoon and evening. Atlantic coastal areas will remain quite dull and damp though. A humid day with top temperatures ranging 16 to 20 degrees in light to moderate southwesterly breezes.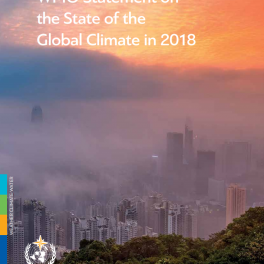 03rd April 2019
The World Meteorological Organisation (WMO) have r