15 November 2019 05:24
Today
Dry in most areas today, with sunny spells, but a few scattered showers will occur, mainly in eastern and northwestern coastal areas. Cold, with maximum temperatures of 6 to 9 Celsius. Winds mostly moderate north to northwest, fresh to strong along eastern and southern coasts.
Tonight
Tonight will be mainly dry, with clear intervals, but very cold, with widespread frost and a risk of icy patches. Minimum temperatures minus 2 to plus 2 Celsius. As winds slacken, fog patches will develop, with the risk of some dense pockets.
Tomorrow
Tomorrow, Saturday, will be mainly dry at first, with frost and fog clearing gradually. Cloud will increase from the Atlantic, with patchy rain and drizzle developing, mainly in parts of the west and northwest. Very cold, with maximum temperatures of 4 to 8 Celsius, in light northwesterly or variable breezes.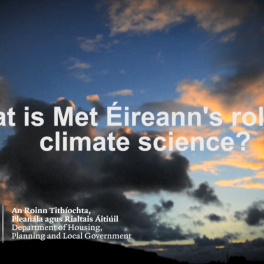 11th November 2019
In this series of three short videos, we outline M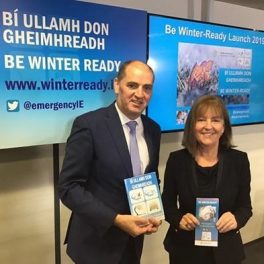 07th November 2019
Government launches Be Winter Ready Information Ca