17 July 2018 11:58
Today
Mostly cloudy today but with some sunny spells developing at times. There will be a scattering of showers, these most frequent in western counties at first but spreading eastwards as the afternoon progresses. However, many areas will hold dry and any rainfall that does occur will be light. Top temperatures will range 17 to 21 degrees in light southwest breezes.
Tonight
Clear spells and well scattered showers overnight, the showers most frequent in Atlantic coastal districts. Patches of mist will form in some areas in light, variable winds. Minimum temperatures of 10 to 13 degrees.
Tomorrow
Mostly cloudy at first on Wednesday, but the cloud will thin and break as the day progresses with sunny spells developing widely during the afternoon and evening. Dry in most areas but there will be a few showers, these are most likely to affect Ulster and north Leinster. Highest temperatures will range from 18 to 22 degrees in light, variable winds.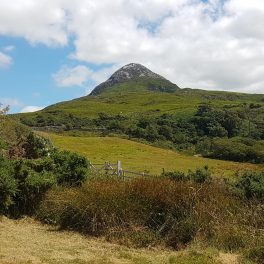 11 July 2018
Diamond Hill – Anca Turcu High impact weathe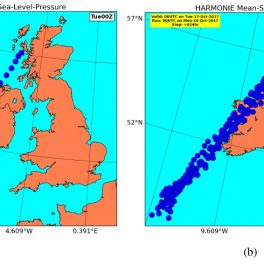 04 July 2018
Numerical weather prediction (or NWP), the process