08 April 2020 05:25
Today
Dry with sunny spells in most areas today with any mist and fog patches soon clearing. It will be cloudier in the west and north, however, with patchy light rain affecting parts of Connacht and Ulster. Warm in the south and east with highs of 14 to 18 degrees, but cooler in the north and west with maxima ranging 12 to 15 degrees. Light southwest or variable breezes.
Tonight
Dry tonight, apart from patchy light rain along the west and north coast of Ulster. A mix of cloud and clear intervals, with patchy mist and fog forming. Lows of 2 to 6 degrees. Light variable breezes will become light east to southeast by morning.
Tomorrow
Thursday will be a warm and mainly dry day countrywide with a mix of cloud and hazy sunshine. Highs of 15 to 18 degrees but a few degrees cooler near eastern and southern coasts, in the onshore light to moderate east to southeast breezes.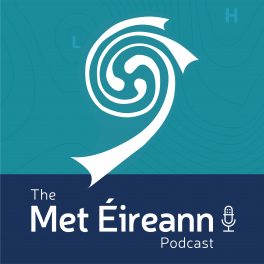 27th March 2020
Labhair Ferdia McCrann clár RTERnaG 'Iris A