11 November 2019 19:48
Today
Continuing cold and blustery this evening with showers, some heavy and wintry with a risk of hail and thunder. The showers will be most frequent in the west and north, becoming increasingly isolated further south and east. Strong and gusty west to northwest winds.
Tonight
Cold and blustery tonight with occasional showers, most frequent across the north and west. The showers possibly merging to longer spells of rain in parts of Ulster for a time. Lowest temperatures of 1 to 4 degrees. West to northwest winds will gradually moderate, but remain fresh to strong and gusty near coasts.
Tomorrow
Showery again tomorrow, Tuesday, especially across the north and west of the country early in the day, with a slight risk of hail. Elsewhere it will be largely dry with sunny intervals, the best of these in the south and east. Strong west to northwest winds will ease through the day. Highest temperatures of 7 to 10 degrees.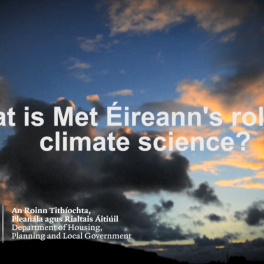 11th November 2019
In this series of three short videos, we outline M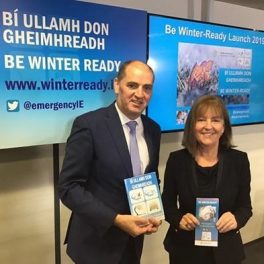 07th November 2019
Government launches Be Winter Ready Information Ca