18 January 2021 11:22
Today
Overcast or misty today with outbreaks of rain and drizzle in the southwest moving northeastwards during the day. Southerly breezes will be light. Rain will turn more persistent in many areas this evening, as a heavier band of rain moves in from the southwest. Highest temperatures of 7 to 10 degrees in the southern half of the country, a colder day further north with highs of 4 to 6 degrees.
Tonight
Rain in all areas tonight, heaviest and most persistent across the west and north midlands with some local flooding possible. Lowest temperatures of 6 to 9 degrees, however remaining colder over Ulster with lows of 2 to 5 degrees here. Southwesterly winds will freshen overnight, becoming strong on coasts.
Tomorrow
A wet, breezy morning with rain nationwide. There will be heavy outbreaks in the northern half of the country with a continued risk of localised flooding. Rain will become more intermittent in the south in the afternoon, but still will have some heavier falls at times. A colder day again for Ulster with highest temperatures of 2 to 5 degrees here, 7 to 11 degrees elsewhere. Winds will be fresh southwesterly over the bulk of the country and strong on coasts, with light northerly winds in the north.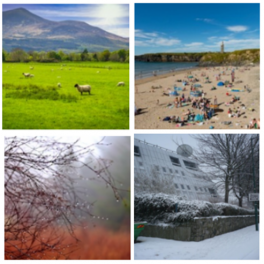 05th January 2021
Monthly Forecasts Met Éireann are now issuing mon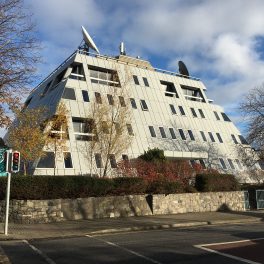 05th January 2021
December 2020 Cool, wet and windy at times Blockin