02 July 2020 11:39
Today
Dry in most areas today, with a mix of cloud and sunny spells, but a few isolated light showers may occur along northeastern and eastern coasts. Maximum temperatures 14 to 19 Celsius, coolest in the north and northwest. Winds mostly light northwesterly, later backing westerly. Becoming breezy in Atlantic coastal areas this evening, with freshening southerly winds and rain will develop on west and northwest coasts early tonight.
Tonight
Tonight, rain will extend from the west and northwest, becoming widespread by morning, with some heavy bursts in Atlantic coastal counties, but rain will be more patchy in the south and southeast. Minimum temperatures 9 to 12 Celsius, in moderate to fresh south to southwest winds, strong in coastal areas.
Tomorrow
Tomorrow, Friday, will be mostly overcast, with occasional rain and drizzle. Some dry intervals will develop, but rain will persist in places, especially in southern, western and northern coastal areas, becoming more widespread later, with some heavy bursts, mainly in Ulster. Humid, with hill and coastal fog. Maximum temperatures 15 to 19 Celsius, in mostly moderate southwesterly winds, strong on south and southeast coasts.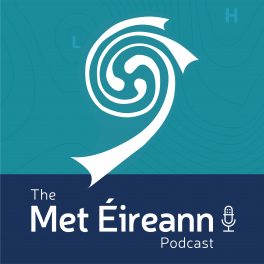 25th June 2020
The desire and need to predict our weather and cli