20 May 2019 12:07
Today
This afternoon, scattered showers over the northern half of the country will extend further south and will affect much of Ulster, Leinster and Connacht. Munster will be mainly dry. Highest temperatures of 12 or 13 degrees in the north to 16 or 17 degrees in the south with light, mainly northerly breezes.
Tonight
Tonight will be cold and mainly dry with c clear spells. A few mist patches may develop. Lowest temperatures of 2 to 6 degrees.
Tomorrow
Tuesday morning will be mainly dry with good sunny spells. Scattered showers will develop from late morning onwards. Highest temperatures of 13 to 18 degrees, coolest in Ulster and warmest in Munster with light variable breezes.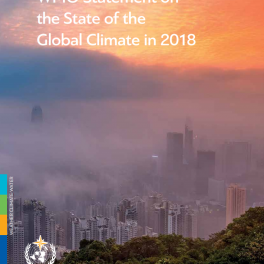 03rd April 2019
The World Meteorological Organisation (WMO) have r