23 July 2019 05:33
Today
Another warm humid day with highest temperatures of 22 to 26 degrees in southerly breezes. Good sunshine through the day but some cloudy periods also. Misty conditions may persist near the coast and temps will be lower.
Tonight
A humid night that will be generally dry but with an increasing risk of an isolated thundery shower breaking out. Lows of 13 to 16 degrees.
Tomorrow
Still warm but generally cloudier and with a further risk of thundery showers through the day. Highs of 19 to 23 degrees in light breezes.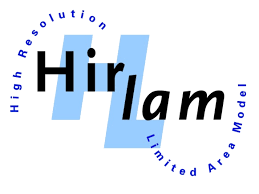 04th June 2019
The HIRLAM numerical weather prediction (NWP) mode