20 September 2019 16:16
Today
Dry, warm and mostly sunny, but increasingly breezy, as southeast winds increase fresh and locally strong along western and southern coasts.
Tonight
Tonight will remain dry in most areas, with clear intervals, but cloud will increase from the Atlantic, bringing outbreaks of showery rain to the southwest coasts by morning. Breezy; fresh southeasterly winds will be strong in many coastal areas. Lowest temperatures 10 to 14 C.
Tomorrow
A dry, bright start to Saturday, with some hazy sunshine - best in northern and eastern areas. But rain in the southwest will become more widespread over southern and western areas as the day progresses, with the risk of a few heavy and thundery downpours. A few showers are likely to break out elsewhere later also. A breezy day, top temperatures 17 to 21 C., in fresh and gusty southeasterly winds, which will be strong in coastal areas.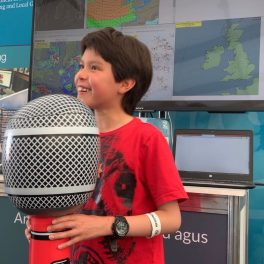 20th September 2019
We would like to say a BIG thank you to everyone w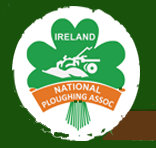 16th September 2019
Met Éireann will once again be present at the Nat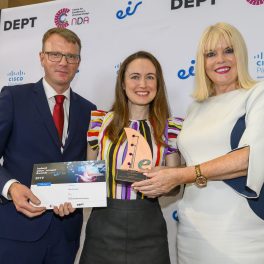 13th September 2019
The Ireland eGovernment Awards and Summit, in asso