20 May 2019 15:02
Today
A mix of bright or sunny spells and scattered showers this afternoon. The showers most frequent in Ulster and Leinster. Some of the showers occasionally heavy with the isolated risk of a thundery burst. Top temperatures 13 to 18 Celsius, warmest in the southwest and coolest in the north. Breezes mostly light and from a north or northwest direction.
Tonight
Any lingering showers will clear early tonight and it will become dry overnight with clear spells developing. A few mist and fog patches around also. Lowest temperatures of 2 to 6 degrees in light northerly or variable breezes.
Tomorrow
Tuesday will start mainly dry with a mix of bright or sunny spells. Scattered showers will develop from late morning onwards, with a few turning heavy in the afternoon. Highest temperatures generally 13 to 18 Celsius, and coolest in Ulster, but under any prolonged spells of sunshine in the Southwest, temperatures possibly touching the early twenties. Breezes light variable or northwesterly in direction..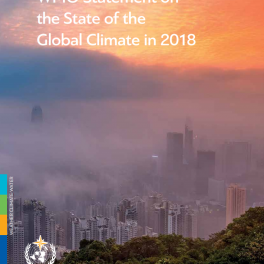 03rd April 2019
The World Meteorological Organisation (WMO) have r