31 October 2020 05:47
Today
Orange & Yellow Weather Warnings in effect. Extremely windy or stormy for a time today as Storm Aiden tracks to the northwest of the country. Very strong to gale force southerly winds will veer westerly this morning with some further severe and damaging gusts, especially in Atlantic coastal counties. Very high seas will lead to a risk of some coastal flooding too. Whilst heavy overnight rain will clear into the Irish Sea this morning, sunshine and scattered heavy squally showers will follow, with the risk of hail and isolated thunderstorms, heaviest across the north and northwest. Becoming mostly dry later this afternoon with winds moderating then too, except for northern areas. After a mild start, highest afternoon temperatures will range a fresher 8 to 12 degrees Celsius.
Tonight
Wet and rather windy weather will feed up from the southwest this evening and early tonight. Rain will clear to scattered showers overnight. Windy throughout, with fresh to strong and gusty southwest winds, veering westerly later. Lowest temperatures 4 to 7 degrees Celsius.
Tomorrow
Sunday will a blustery day with scattered falls of rain, heaviest across the south. Mostly cloudy but with some sunny spells early and later in the day. Highest temperatures of 9 to 13 degrees Celsius, coolest in the north.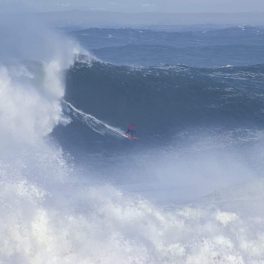 29th October 2020
by Columba Creamer, Marine Unit, Met Éireann The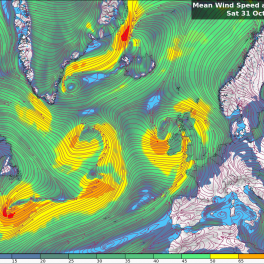 27th October 2020
Updated 1500, Thursday 29/10/2020 by Gavin Gallagh