23 January 2021 08:19
Today
Very cold this morning with frost and ice. Wintry showers of hail, sleet and snow continuing in the north and northwest this morning. Showers isolated elsewhere with many areas staying dry for most of the day with good spells of sunshine. However rain, sleet and snow will move into the southwest and west later this afternoon, extending eastwards. Westerly breezes will be light, backing south in the evening. Highest temperatures of 2 to 5 degrees.
Tonight
Tonight sleet and snow will cross the country eastwards leading to some accumulations. Another very cold night with frost and ice forming in the clearance. Lowest temperatures of -4 to 0 degrees, coldest over Ulster where it will be clearest. Light southeast or variable winds.
Tomorrow
Sleet and snow will continue to fall in parts of Leinster and Ulster, heavy at times with further accumulations. It will slowly brighten up elsewhere with scattered showers of rain, hail, sleet and snow following from the west. A very cold day with temperatures slowly rising to 1 to 4 degrees in the afternoon. Moderate westerly winds, fresh at times on coasts.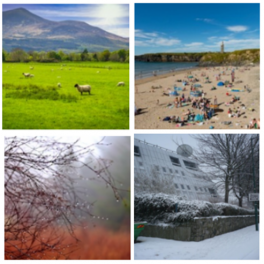 05th January 2021
Monthly Forecasts Met Éireann are now issuing mon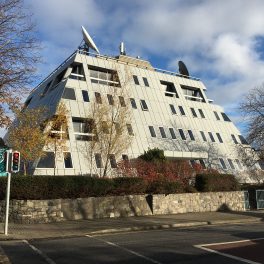 05th January 2021
December 2020 Cool, wet and windy at times Blockin