26 May 2019 05:40
Today
Dull and damp at first this morning as the last of any overnight rain soon clears away into the Irish Sea. Becoming dry with some good sunny spells gradually developing. However, it will be fresher and breezier than recent days with a few well scattered showers, mainly in the northwest. Highest temperatures 14 to 18 degrees Celsius, best values in the southeast.
Tonight
Clear spells and well scattered showers tonight with the focus of these across west and northwest counties. Lowest temperatures of 7 to 10 degrees Celsius, in a fairly fresh westerly breeze.
Tomorrow
Cool, breezy and showery on Monday with a scattering of heavy showers. Showers will become widespread through the late morning. Some sunny spells too, with the best of these across Leinster to begin and Ulster in turn later in the evening. Highest temperatures 11 to 15 or 16 degrees Celsius, best values across the southeast. West to northwest breezes will be fresh and gusty, especially around showers.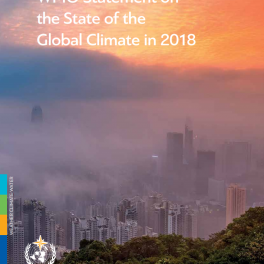 03rd April 2019
The World Meteorological Organisation (WMO) have r