23rd of March is
World Meteorological Day
and this year the focus is on the
Ocean
, our
Climate
and
Weather.

When it comes to the weather and climate, most of us think only about what is happening in the atmosphere. If we ignore the ocean, however, we miss a big piece of the picture.
Covering some 70% of the Earth's surface, the ocean is a major driver of the world's weather and climate. It also plays a central role in climate change. The ocean is also a major driver of the global economy, carrying more than 90% of world trade and sustaining the 40% of humanity that lives within 100 km of the coast. Recognizing this, National Meteorological and Hydrological Services and researchers regularly monitor the ocean and how it is changing, modeling how it affects the atmosphere and delivering a wide variety of marine services, including supporting coastal management and Safety of Life at Sea. Today, the growing impacts of climate change are making ocean observations, research and services more critical than ever before.
-Excerpt from the WMO article about World Meteorological Day 2021.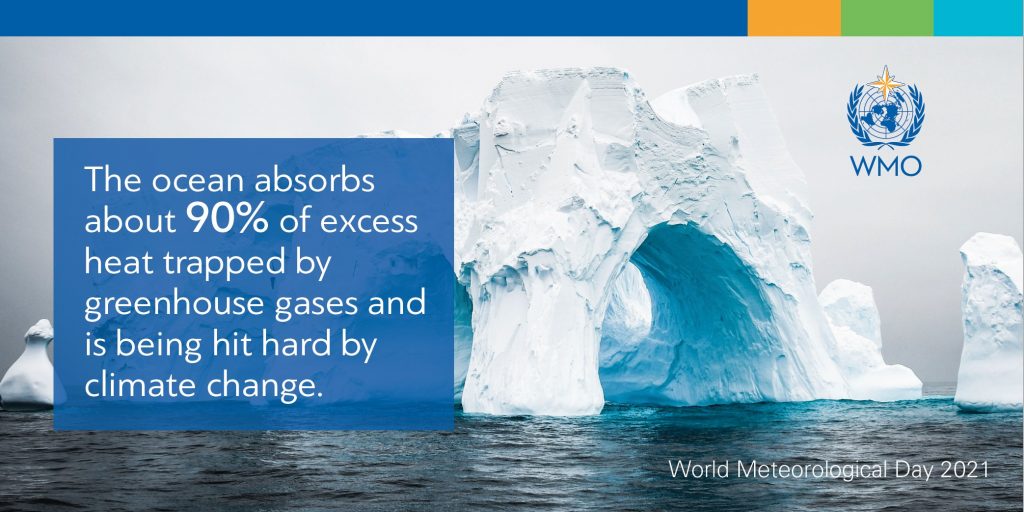 Met Éireann marks this year's theme by sharing conversations with Met Éireann meteorologists and our climate & ocean scientists.
Our Weather Forecaster Linda Hughes tells us about Met Éireann marine forecasts and warnings that help ensure safety on land and at sea.
Our Sea Area Forecasts are available here and on our app, and further details on our Marine Weather Services is available here.
Dr Sarah Gallagher, Oceanographer and Head of Observations at Met Éireann highlights how the oceans are connected to our weather and climate
Met Éireann Climate Scientist, Keith Lambkin talks about how we measure climate, how it has changed and what we can expect in future
Finn Van der Aar, marine scientist and Clean Coasts ambassador sharing some advice on how we can keep our oceans healthy
If you would like to hear more on this subject, listen to Episode 8 of The Met Éireann Podcast 'Waves and the Science of Surfing' available to listen here or wherever you get your podcasts.
Follow Met Éireann on Twitter for more #WorldMetDay content and daily weather forecasts and climate information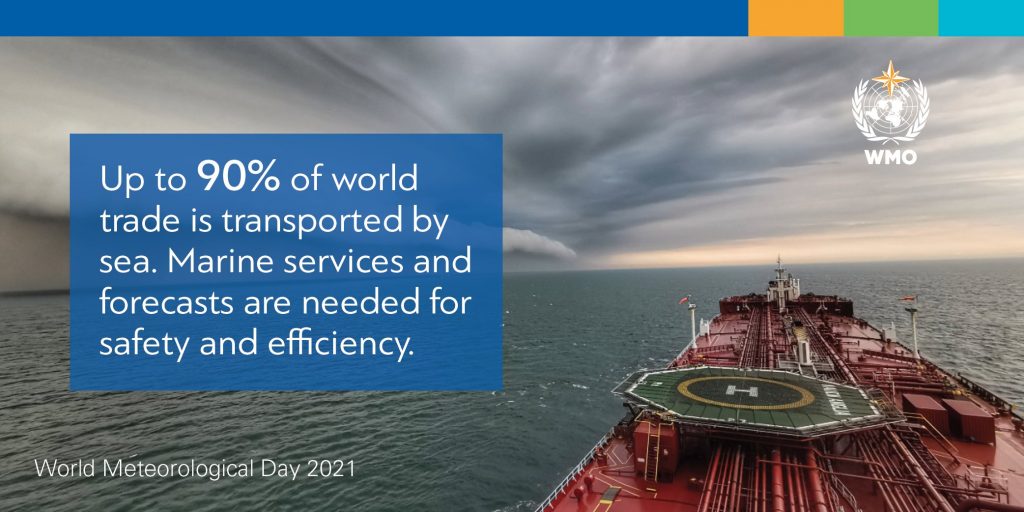 Happy Birthday Buoys!
Today we also celebrate, along with the Irish Marine Institute, the 20th anniversary of the Irish Marine Data Buoy Observation Network with our joint article detailing the history of the IMDBON network and collaboration, available here.