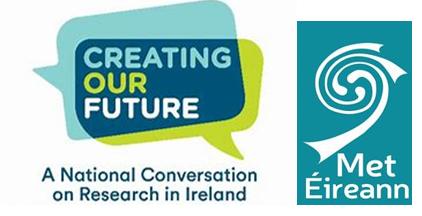 Science Week 2021 will take place from the 7th – 14th of November
Minister for Further and Higher Education, Innovation and Science, Simon Harris, TD, joined Science Foundation Ireland to launch Science Week 2021 on Tuesday 2nd of November, a national celebration of science with hundreds of virtual and physical events taking place.
The focus of Science Week 2021 will be Creating Our Future, a national conversation between the general public, the research community, and policymakers. This conversation will highlight the potential of existing scientific discoveries but, crucially, it will ask what challenges are most important to the Irish public and how science might help. Most importantly Science Week will aim to capture these challenges, or questions, as they arise from the public.
Submissions to the campaign which was launched in July 2021, will run until the end of November. Ideas can be submitted at www.creatingourfuture.ie
You can also use and follow #ScienceWeek online.
Met Éireann staff have really stepped up this year, with virtual events running all through Science Week and a couple of pre events with one tying in with COP26 on the 3rd of November and a family fun science day for the Cavan Monaghan Science Festival on the 6th of November 2021.
LIST OF EVENTS SCIENCE WEEK 2021
3rd of November – Padraig Flaherty from the Climate Services division will do a general virtual talk on climate and STEM for secondary school students in St. Columba's College in Dublin.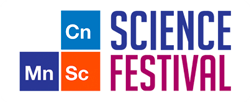 6th of November – Thomas Townsend from Observations Division will be at Cavan/Monaghan Science Festival, where he will do a general observations talk at our Ballyhaise weather station for their family fun day.
8th of November – Aoife Kealy from Forecast Division is doing a general weather talk at Stackallen National School in Meath for younger children.
10th of November – Noel Fitzpatrick from Climate Service, Research and Applications Division is doing a virtual talk at St. Helens Senior School in Portmarnock.
10th of November – Gerry Murphy from Forecast Division is doing a virtual workshop for CBS Drogheda for the Louth Science Festival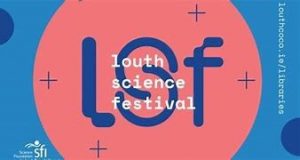 11th of November – Evelyn Cusack, Head of Forecast Division is doing a virtual talk for the Irish Science Teachers Association.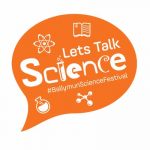 12th of November – Joanna Donnelly, Forecast Division is doing a virtual talk for the Rediscovery Centre in Ballymun for younger children
12th of November – Carla Mateus, a postdoctoral researcher in the Climate Services, Research and Applications Division is doing a virtual talk on various weather and climate related topics for 3rd years in St. Joseph's School in Fairview. See also Carla's report below about a Data Rescue research partnership undertaken by 145 secondary school students.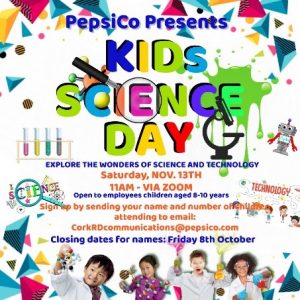 13th of November – Joanna Donnelly, Forecast Division is giving a talk at Kids Science Day, exploring the wonders of science and technology
Secondary School Students Climate Data Rescue Project 
From December 2017 to March 2018, 145 Secondary school students (transition year) took part in a service-learning partnership in NUI Galway and in Dublin where they applied knowledge and skills learnt in the classroom to a climate data rescue research project. The goal was to transcribe archived weather observations from digitised paper sources into computer-readable templates to preserve the heritage of records and make the data accessible in a digital format. Service-learning partnerships like this communicates climate science; engages secondary school students with climate data and thus enhances climate data literacy outside the school curriculum. Full article