In this series of three short videos, we outline Met Éireann's work in measuring our past and current climate, as well as our role in helping to predict Ireland's future climate. We highlight the cooperation that is required at a National, European and Global level when it comes to climate science. And by knowing how much our climate is likely to change by, we examine how this knowledge helps Ireland make important decisions now.
Video 1:
What role does Met Éireann play in helping to make Ireland more climate prepared?
Video 2:
How do we know Ireland's climate is changing?
Want to help monitor Ireland's climate and contribute to measuring climate change?
Video 3:
What will Ireland's future climate look like, and by knowing this how does this help us now?
Videos produced by the Communication Team at the Department of Housing, Planning and Local Government. https://twitter.com/HousingPress
Further information is available on our Climate Change page
These videos and many more are on our YouTube channel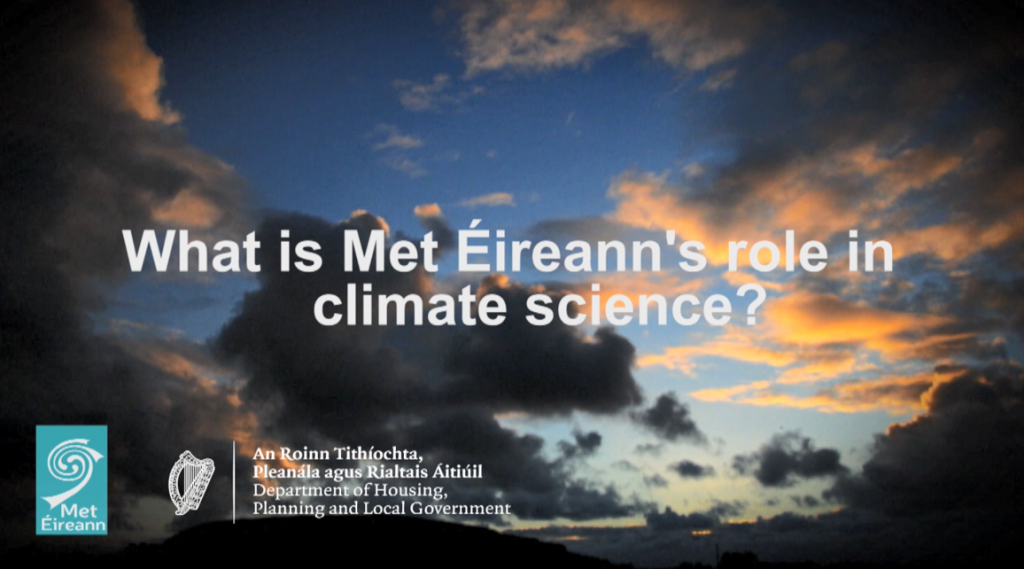 Article first published 11th November 2019