Published: Thursday 21 September 2022
September and October often bring the first thought of air frost, reminding us that another summer is over, and winter is on its way.
The first autumn air frost occurred last weekend, on Saturday 17 September 2022 at one station: Mount Dillon, Co Roscommon with a daily minimum air temperature of -0.5°C.
The First Frost is the first air frost observed in Autumn when the daily minimum air temperature goes below 0°C at a meteorological or climatological station. As one moves inland, away from the coasts, the occurrence of air frost increases. Frosts are of course a hazard to crops and plants. Frosts in Autumn are less of a hazard to crops than those in late spring, although they sometimes cause damage.
In 1972, air frost in early September caused widespread defoliation of the potato crop. The first frost of Autumn of 1972 occurred on Friday 8 September 1972, with the lowest air temperature being -3.5°C observed at Clonsast, Co Offaly and 17 other stations were below zero degrees also.
How does air frost in September affect your crops and plants? Please do send us a message @metclimate on www.twitter.com and let us know.
Many times, air frost occurs when skies are clear and winds light, allowing for cooling at night. Air frost can occur in any month, in Ireland. However, it is rare in the months of June, July and August. We know of only one occurrence of air frost in July when -0.3°C was observed at Mostrim, Co Longford on Monday 8 July 1889. There have been two instances of the First Frost occurring in an August, the last being Mount Dillon observed -0.6°C on Monday 30 August 2010 and the other is the August national minimum air temperature record of -2.7°C observed at Rathdrum, Co Wicklow on Sunday 30 August 1964.
Summary
The First Frost of 2022 occurred on Saturday 17 September 2022. This is the earliest First Frost since Saturday 5 September 1992 (30 years ago).
In 2022, the number of air frost free days was 140, starting on Friday 29 April and ending on Saturday 17 September 2022. The typical number of air frost-free days each year is around 142 days.
In the 2021, the First Frost appeared on Tuesday 2 November 2021 and the year was air frost free for 173 days.
Figure 1 below plots each observation of air frost at available meteorological and climatological stations. The point observations are colour coded and shaped by province, so you can see quickly what area observed the below zero degree temperatures. Each text box within Figure 1, there are details for the (1) lowest air temperature of the year so far, (2) Last Frost of Spring, and (3) First Frost of autumn observed.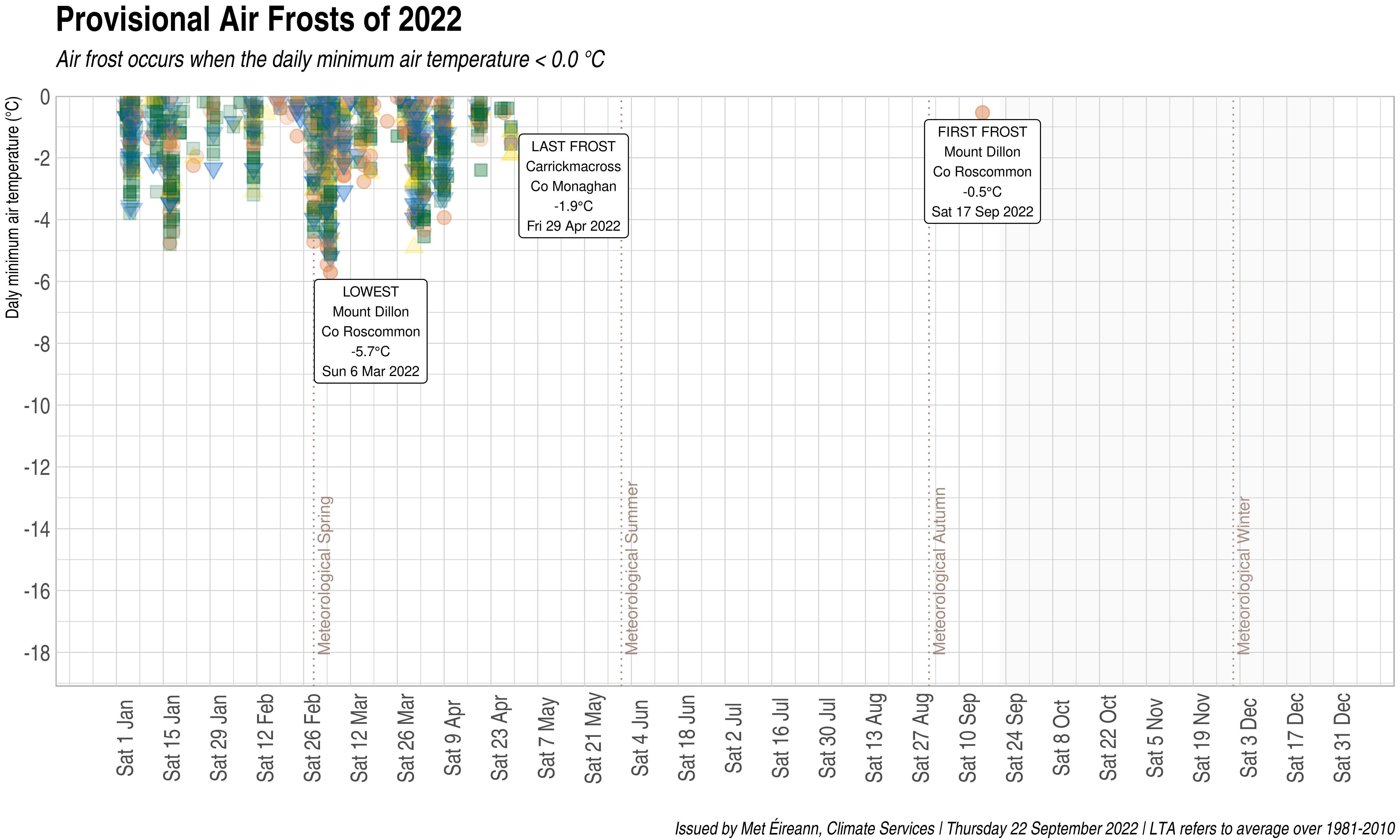 Figure 1. Daily minimum temperatures < 0.0°C at meteorological stations in 2022
For more on national records, visit www.met.ie/climate/weather-extreme-records.
For more on the past weather and climate of Ireland, visit www.met.ie/climate/past-weather-statements.
---
Met Éireann
Climate Services
Contact: enquiries@met.ie
Media: media@met.ie