Storm Agnes has been named by the UK Met Office on the morning of Monday September 25th. This significant weather event is due to make land fall over Ireland on Wednesday September 27th. Ahead of its arrival Met Éireann have issued a number of warnings across counties in Leinster, and Munster. The UK Met Office have also issued a number of warnings for Ulster.
This developing storm is currently out in the mid-Atlantic. Our latest analysis chart shows the weather system in its infant stage.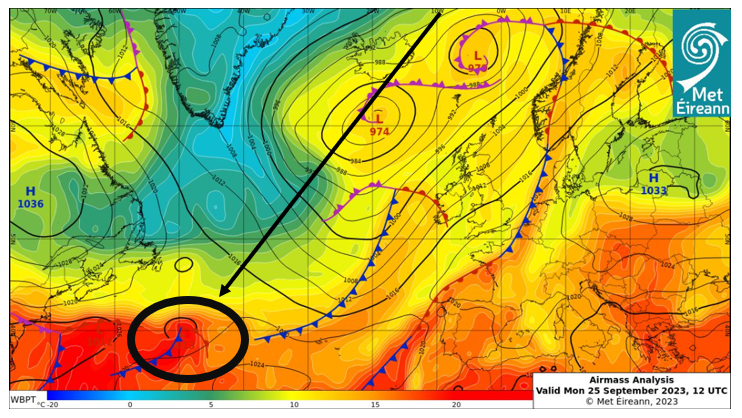 The infra-red satellite image from 12Z on Monday the 25th of September shows the large mass of cloud which will eventually develop into Storm Agnes.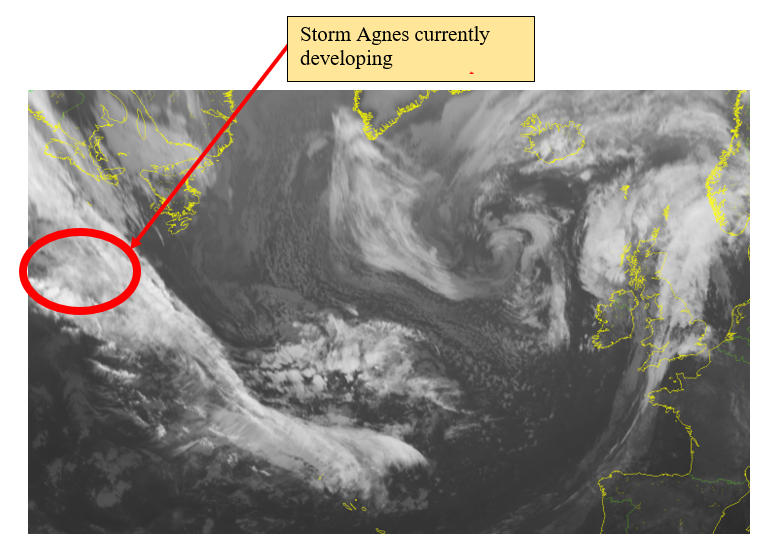 Over the next few hours and days this developing area of low pressure will be taken up by the jet stream and undergo rapid deepening.
Shown below is the jet stream prediction from the European Centre for Medium-Range Weather Forecast's (ECMWF) model. Highlighted in blue is Storm Agnes modelled at 12Z today September the 25th.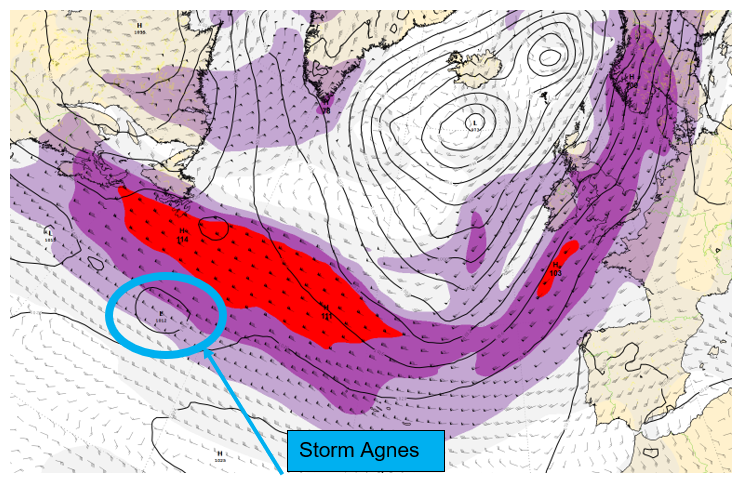 Moving on another 24 hrs to 12Z on Tuesday September the 26th we can see the low has moved across the Atlantic, being taken up by the jet stream. It has also been deepened significantly.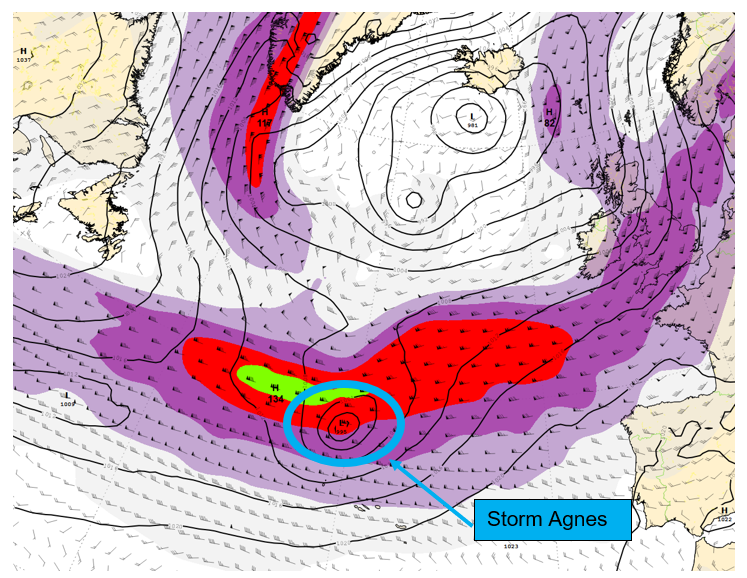 Looking ahead to 06Z on Wednesday the 27th of September, the day the storm will make landfall, we can see how the low pressure has transitioned to the northern side of the jet stream and undergone further deepening.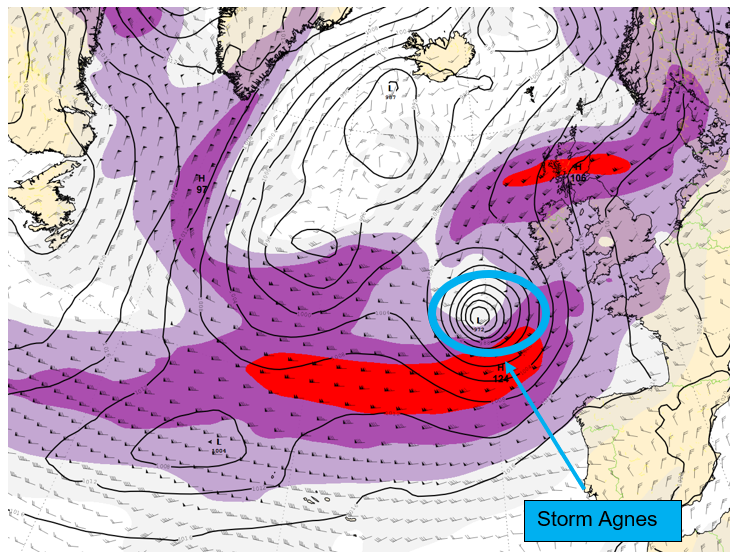 Storm Agnes is likely to make landfall late Wednesday morning and for now a number of weather warnings have been issued in response. These warnings are likely to be updated as further modelling data becomes available.
Currently, the strongest winds are forecast to impact the south and south-east of the country. However, the latest guidance from our high-resolution ensemble prediction system, IREPS, demonstrates the current uncertainty in the exact track of Storm Agnes.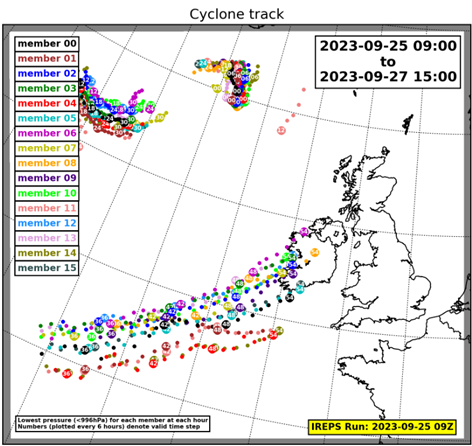 Each dot in the image above shows where an individual forecast from IREPS has forecast the centre of the cyclone to track over Ireland. As we move closer to the event, IREPS will be able to give more certainty with regards to the exact track of Storm Agnes.
We are monitoring the development of this storm closely and further updates to our warnings will be issued. Please keep up to date with the latest warnings on https://www.met.ie/warnings.