Noel Fitzpatrick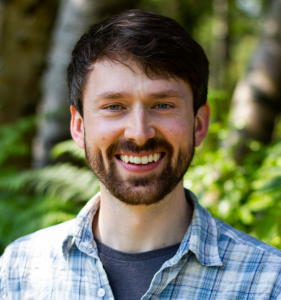 Noel Fitzpatrick is a research meteorologist with Met Éireann. He recently returned to Ireland from Canada after completing a PhD in Atmospheric Science. There, Noel carried out research on the links between weather, climate, and the loss of the planet's snow and ice. Noel began his career in meteorology with a masters at the University of Reading before joining Met Éireann as a meteorological officer, working as an aviation weather observer and in the maintenance of the Irish weather station network. Today, Noel is involved with the development of Met Éireann's use of satellite data and high performance computing, with the goal of improving weather and climate services into the future.
"I'm passionate about science communication, and the responsibility researchers have to clearly communicate their work to a wide audience. I'm looking forward to our first episode on climate change, and hope it answers some questions people may have!"
Liz Walsh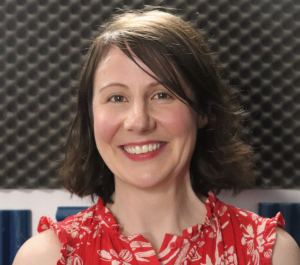 Liz Walsh is an operational forecaster at Met Éireann. She began her career as a Meteorological Officer following completion of a Masters in Meteorology at UCD in 2006. She departed for New Zealand in 2009 to work at the National Meteorological Service in Wellington, where she eventually trained and worked as a forecaster.  She returned to the Northern Hemisphere in 2014 and worked as a Meteorologist for an energy company in Reading in the UK before returning to the Met Éireann fold in August 2016.
"I had the immense honour of taking part in the hurricane and warning workshop at the National Hurricane Center in Miami, Florida in February/March 2018 so I'm really looking forward to the hurricane podcast!
Ferdia McCrann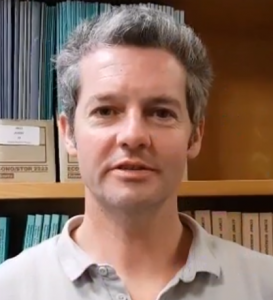 Is é Ferdia McCrann ár n-oifigeach Gaeilge. Tháinig sé go dtí Met Éireann sa bhlian 2006, tá cúlra aige san eolaíocht agus go háirithe eolaíocht ríomhaireachta agus matamaiticí. Chaith sé cheithre bhlian ag obair i réadlann Dairbhre i gcontae Chiarraí sular bhog sé go dtí an ceanncheathrú i Glasnaíon áit a bhfuil sé ina bhall den rannóg taighde. Déileálann sé le fiosruithe uaidh na meáin agus ón bpobal agus is féidir é a chloisteáil go rialta ar raidió na Gaeltachta ag freagairt ceisteanna ar gach cineál aimsir. Beidh an podchraoladh nua uaidh Met Éireann á chur i láthair aige.