The next evening lecture in the Irish Meteorological Society's series will be given by Dr Pádraig Murphy at 6.30pm on the 10th of May in the Custom House, Dublin 1. Click here to book a place. Further information on the speaker and the content of the lecture is provided below.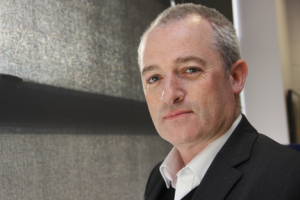 Dr Pádraig Murphy is an Assistant Professor in Communications at Dublin City University and Chair of the M.Sc. in Science Communication Programme. While starting out as an environmental biotechnology graduate, Dr Murphy moved into science communication and Science and Technology Studies in the late nineties, as well as content management in e-learning. His teaching and research interests include science communication and public engagement with science and technology. Dr. Murphy leads the Celsius research cluster at DCU. His current research and writing has focused on deliberative and participatory dialogue models for biotechnology, nanotechnology, and sustainable technologies, and ways that society can anticipate communications and policy issues around emerging, disruptive technologies. He managed a citizens' jury on the trialling of the GM potato in Ireland, the Irish GM Potato Community of Inquiry project, funded by the Irish Environmental Protection Agency.
In his talk, Pádraig will argue that weather presenters and forecasters must realise both their political role and their social role. In other words, in a time of so-called 'post-truth', when scientists are urged to become political activists as well as objective scientists, weather presenters beaming into public homes have the opportunity to join them, and cover topics like climate change and uncertainty. Typically, however, the daily weather forecast on broadcast media will avoid any mention of climate change, anxious not to 'mislead' the public into thinking there is a causal link between weather events and climate change.
The weight of the argument for more political and social engagement comes from many years of science communication research. In the US, scholars like Sharon Dunwoody and Matthew Nisbet, and Alan Irwin in Europe, have argued for a 'dialogic model' of science communication, a means of two-way exchange that prevents the so-called 'deficit model'. Other scholars such as Maja Horst and Sarah Davies demonstrate how science continues to lose touch with society, with the cultural fabric of what matters to people. In the dialogic model, experts listen, collaborate, inspire, and engage. In the deficit model, experts are there only to inform. These scholars would say that this lack of dialogicality has brought us to this impasse in politics and society where now scientists and those associated with science, are mistrusted.
If we take the Irish context, Irish people love talking about the weather. It is our conversation opener. To extend this conversation further, weather presenters have a key social role, as conversation setters. There is less need to worry about causal scientific links when we realise the important societal links between topics such as extreme weather events and climate change.
This talk will show examples of the effective social role of the weather presenter in the context of a dialogic approach to weather communication that acknowledges that, even in a short allocation of broadcast time, the conversation can move on to bigger things.