Three dry spells in County Cork reported
There have been 44 separate dry periods observed in Ireland so far during 2020 at the main synoptic stations between Wednesday 18 March 2020 and today. Of these 34 were dry spells at 23 stations, 8 were absolute droughts at eight stations and 2 were partial droughts at two stations.
After low pressure dominated our weather for much of August 2020, with above average rainfall for most, especially in the Southwest, the first three weeks of September have seen the pattern change. High pressure, which developed to the south of Ireland during the first week of September, pushed the Jetstream further north along with the low-pressure systems and associated active weather fronts, while keeping Ireland in a mild southwesterly airflow. This continued during the second week, with any rainfall confined mostly to the North and Northwest of the country. During the third week high pressure developed over mainland Europe and to the north of Ireland, which brought a warm and sunnier continental airflow over the country from the southeast and the dry conditions spread countrywide. This has led to temperatures being above average everywhere and rainfall amounts, in the Southern half of the country especially, being well below average for September so far.
Three dry spells were reported in Ireland this month, all in County Cork. Rainfall amounts so far this month have been well below normal in the south of the country, with much of Munster and south Leinster recording less than half of their average rainfall totals for the time of year.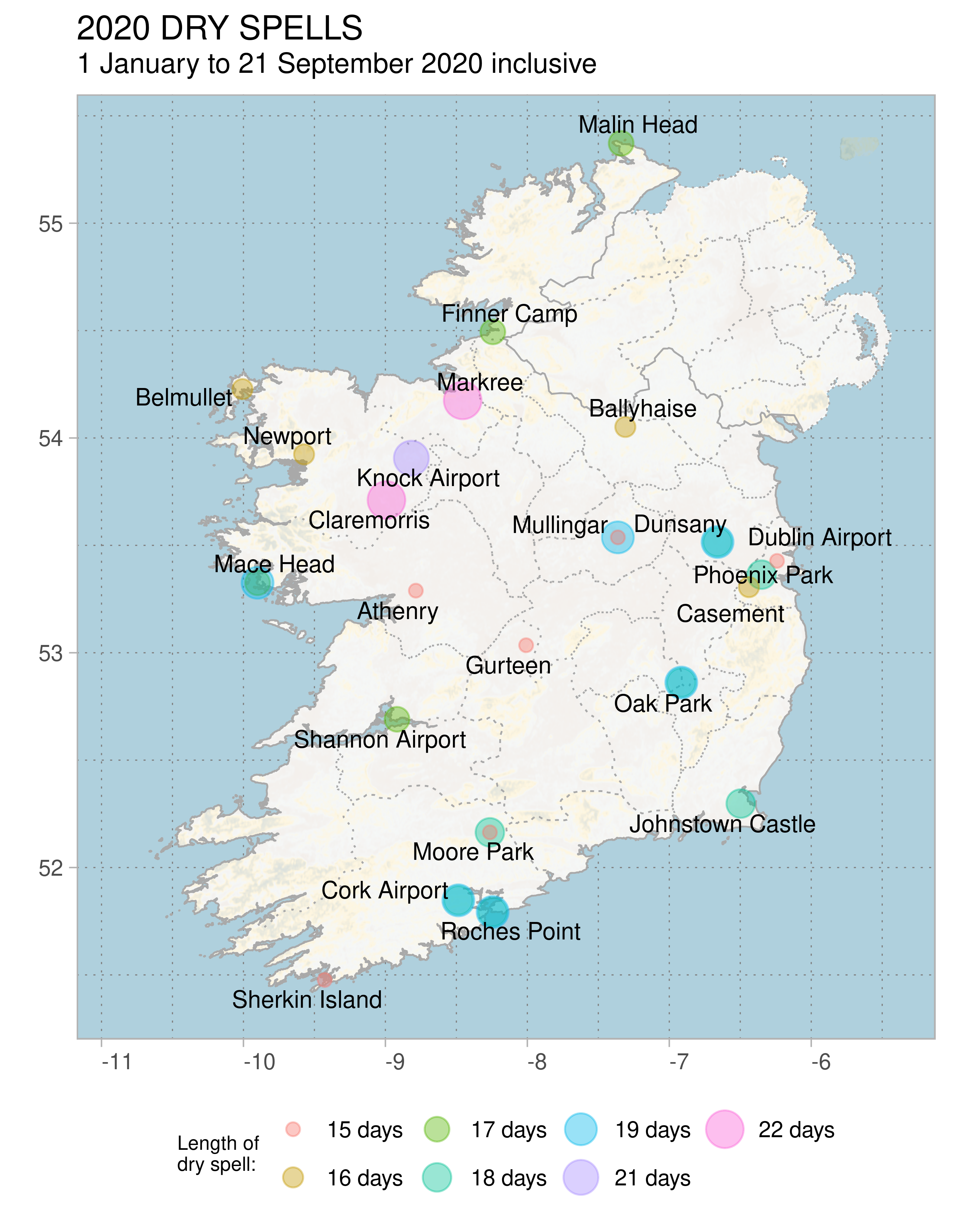 The dry spells reported at Roches Point, Cork Airport and Moore Park this month are the third dry spell this year for all three stations. For more details of these dry spells, see the following table: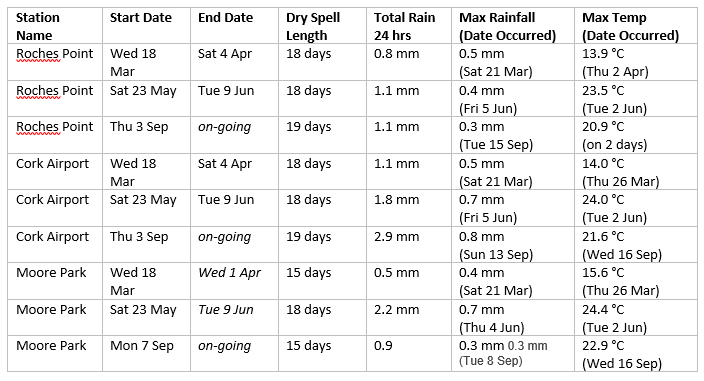 A climatological dry spell is a period of 15 or more consecutive days to none of which is credited 1.0 mm or more of precipitation.
Currently rainfall at Cork Airport for the past 12 months is above normal. Monthly Data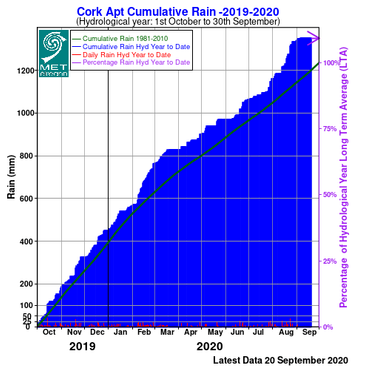 Keep up to date with the latest weather forecast: https://www.met.ie/forecasts/national-forecast and weather warnings: https://www.met.ie/warnings/today.