23 April 2019 04:47
Today
Mostly cloudy and misty at first with some showers. Brightening up later this morning and for the afternoon with any showers becoming confined to the Northwest. Hazy sunshine developing and becoming warm with top temperatures of 17 to 21 degrees in moderate East to Southeast or variable breezes.
Tonight
Tonight will be mild, humid and misty with further showers moving up over the country from the southeast. Minima of 8 to 11 degrees in mainly moderate east to southeast breezes, becoming fresher along the Northeast coast.
Tomorrow
Tomorrow will bring bands of heavy/thundery showers or rain spreading up from the South. Good dry bright periods likely until later in the North. Moderate or fresh Southeast or Southerly breezes. Highest temperatures ranging from the high teens in the Midlands and North to 14 or 15 degrees in the South but turning cooler everywhere later.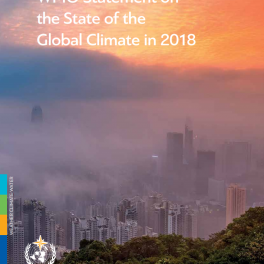 03rd April 2019
The World Meteorological Organisation (WMO) have r