Unsettled spell of weather in the week beginning Monday the 13th of January 2020
Issued by Harm Luijkx at 16:30 on Friday 10th January 2020
Unsettled spell of weather in the week beginning Monday 13th of January 2020
The weather will be very unsettled for the week to come with a sequence of developing depressions tracking across the Atlantic and affecting our weather.
Very windy weather is likely on Monday and possibly again on Tuesday and Thursday.
The forecast model from the European Centre forecasts that a depression, originating on the other side of the Atlantic, will deepen rapidly through Sunday and Monday as it tracks eastwards. The centre of the storm will move in the direction of Iceland and is expected to have a very low central pressure around 935 hPa on Monday night.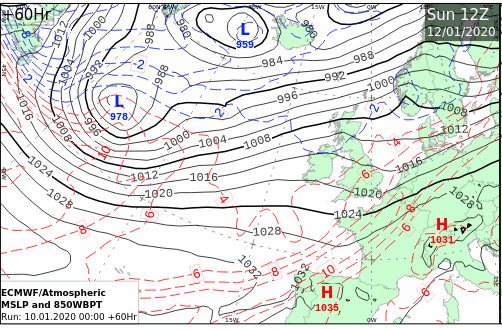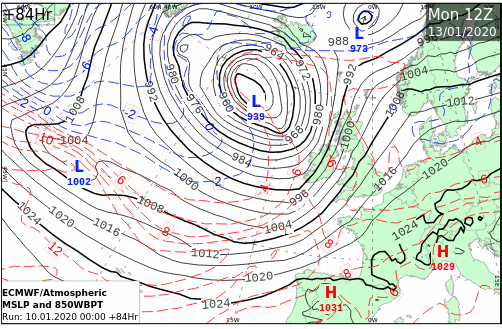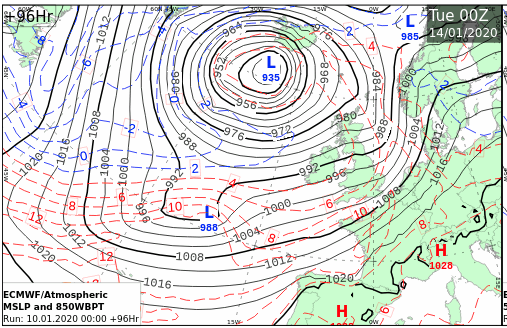 The strongest winds will stay to the northwest of Ireland, but there will still be a very strong wind field here as well, with the isobars close together over Ireland on Monday midday.
This chart from the UK Met office illustrates very well that the strong winds on Monday are expected ahead of the cold front.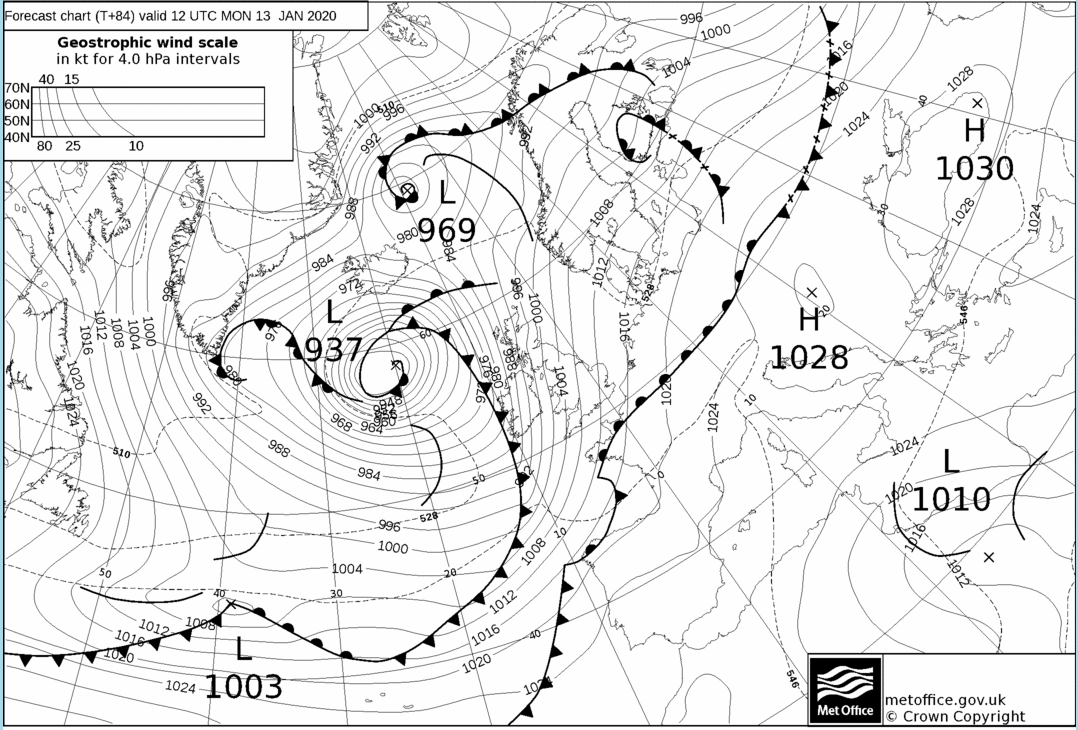 The next system that will affect our weather can already be seen as a wave in the weather front to the southwest on the mid Atlantic. The pressure is not very low at that stage with 1003 hPa, but in the other charts above it can be seen that the expected pressure 12 hours later has come down to 988 hPa.
Because this system has not formed yet, the details of how it will affect us are uncertain at the moment of this writing (Friday afternoon, 10th of January).