After a notably chilly May so far, temperatures are on the rise this weekend reaching into the high teens and possibly low 20's Celsius in places.
Daytime temperatures across Ireland have been below average so far this month, with many stations 2°C below the May average.  However, as we head into the weekend, much of Ireland will enjoy a spell of settled and warmer weather to end the month.
Met Éireann meteorologist, Aoife Kealy said: "Whilst there's some wet weather across southern & western areas today (Thursday 27th), northern and eastern areas will enjoy a largely dry and bright day, though rain will eventually move here later this afternoon and evening.  This system will gradually clear through Friday, followed by high pressure becoming well established for the weekend.
"We'll also have southerly winds which will bring warmer air and this, in combination with the strong sun at this time of year, means we're going to see higher temperatures into the high teens and low twenties Celsius in places."
The highest temperature reached so far this year is 21.2° Celsius, recorded on April 1st at Valentia, Kerry.  With warmer weather in store this weekend we could see temperatures come close, especially on Sunday.
Saturday will be generally cloudy to start with patchy drizzle mainly affecting some western areas and the northeast coast. Cloud will break up through the afternoon as sunny spells develop and it'll become dry apart from isolated showers. Temperatures will reach around 16 to 19 Celsius, possibly 20 Celsius in the best of the sunshine across eastern areas.
Sunday will be another warm and largely dry day with sunny spells for many, temperatures reaching around 17 to 21 Celsius.  The highest temperatures are expected in the midlands and east in the best of the sunshine, whereas areas further west and southwest will see cloudier skies and temperatures not quite as high.
UV levels will be moderate to high over the weekend, especially in strong sunshine.  You can keep an eye on the UV index for your region here and remember to take care in the sun.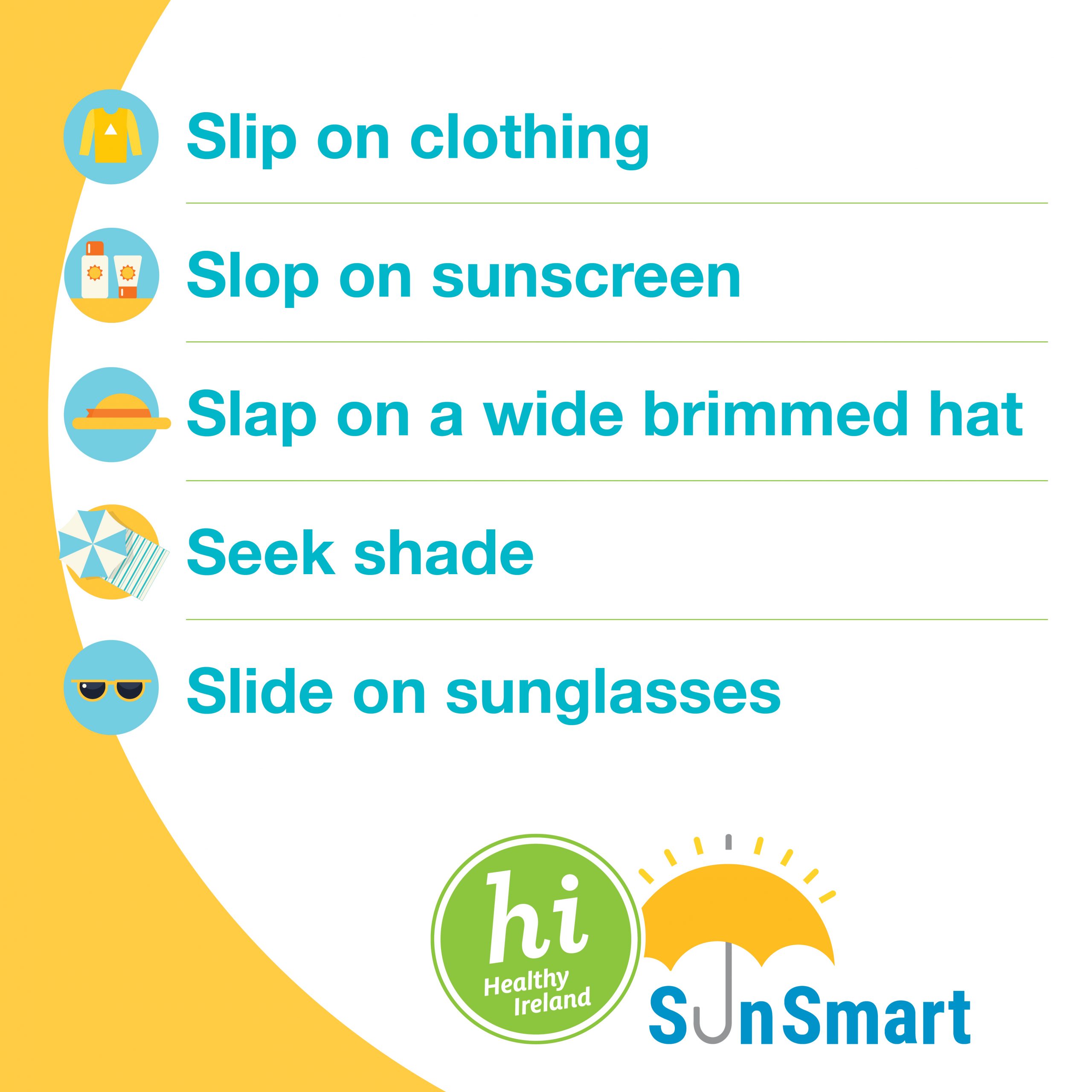 On Monday rain and drizzle will push east across the country, bringing a cooler and cloudier day with highs between 13 and 17 degrees. However, it should stay and warm dry for eastern and southeastern areas with sunny spells and temperatures reaching 18 or 19 degrees.  Certainty then decreases as we move into next week but current indications suggest that it will stay warm with sunny spells, though showery rain will affect some areas at times also.
For the most accurate and up to date 7-day, hourly forecast for your local area on the Island of Ireland go to met.ie. The latest weather advisories and warnings for Ireland are on the Met Éireann Warnings page. These services and more are available on our free app – available from the App store for iPhone, and Play store for Android. Follow us on Twitter and Facebook for extra weather and climate content.
But whatever the weather please follow the public health advice and help keep everybody safe from COVID-19.