On Friday a complex area of low pressure will move down over the northern tip of Scotland which will open the door to strong winds and cool polar air set to sink down over Ireland, with the strongest winds especially affecting areas in the far north.
Met Eireann meteorologist, Mark Bowe, said "It's going to get noticeably colder from Friday as the low pressure system over Scotland will allow very cold northerly winds to blanket Ireland on Friday and into Saturday.  There is a risk of wintry showers for areas in the far north with sleet and snow possible over the hills. This will mainly affect the northern half of the country with showers and some sunny spells expected elsewhere"
Met Eireann have forecast a windy day on Friday with frequent showers.  Daytime temperatures will be limited to around 6 to 9C, but the brisk northerly winds will make it feel colder.  Overnight temperatures are expected to fall close to freezing for many areas with frost expected.
Mark continued: "It will be windy too with strong winds and gales on exposed coasts and hills likely on Friday before easing then again on Saturday"
The Met Office has issued a yellow wind warning for Northern Ireland through Friday and Saturday, as this low pressure system is expected to bring the strongest winds to the northern part of the island.  Met Éireann forecasters are keeping a close eye on the development of this system for later in the week.
#BeWinterReady
The unique risks brought by winter can occur suddenly and unexpectedly. Make sure you and your family are prepared for whatever the weather may bring during the winter months ahead. Visit winterready.ie or see #BeWinterReady and make sure to visit met.ie for the latest weather forecast and warnings. Follow us on Twitter and Facebook for extra weather and climate content. You can also listen to the latest national forecast on our daily podcast.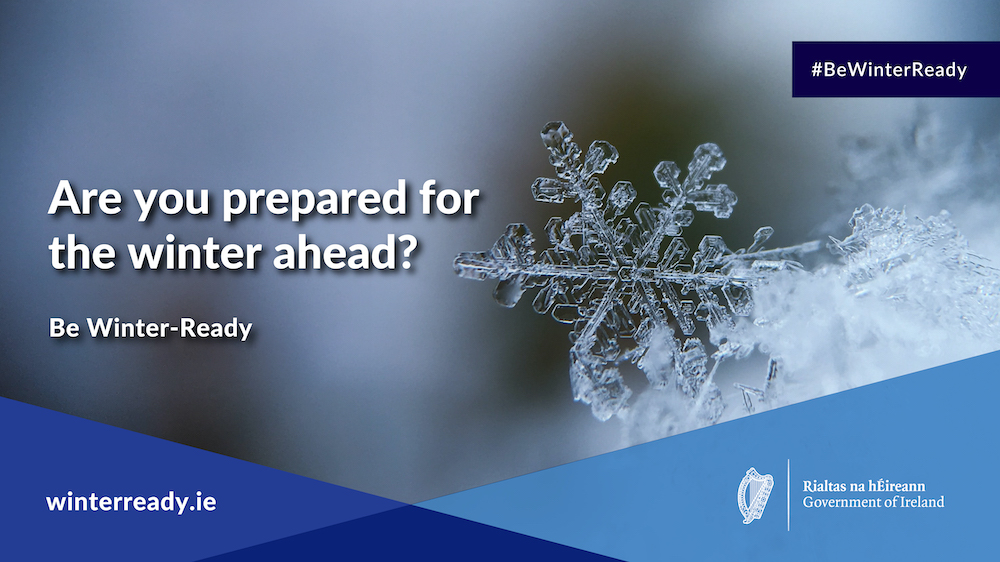 Whatever the weather please follow the public health advice and help keep everybody safe from COVID-19.
For the most accurate and up to date forecast for your area on the Island of Ireland go to met.ie.  The latest weather advisories and warnings for Ireland are on the Met Éireann Warnings page. These services and more are available on our free app – available from the App store for iPhone, and Play store for Android.