The Year So Far
The Year So Far 
Written by Paul Moore and Valerie Watters.
A very strong Stratospheric Polar Vortex leading into February helped to ignite the North Atlantic Jet stream, which brought numerous deep depressions towards North-western Europe. This led to a very wet and very windy month in Ireland, with temperatures a little above average overall.
As the Stratospheric Polar Vortex began to wind down during March, the North Atlantic Jet stream also became less active, and moved further away from Ireland during the second half of the month. This led to a split, with the first half of March still seeing a lot of low pressure and rain, whereas the second half saw more in the way of high pressure and dry weather.  Rainfall amounts ended up below average for the month overall, and temperatures also were below average.
April and May saw blocking high pressure in charge for the most part, with a weakened or split Jet stream steered away from Ireland to the north or south into the Mediterranean. This led to both April and May being very dry and mild months, with drought conditions in many places.
A pattern flip at the beginning of June pushed the blocking high pressure away, leading to an unseasonably strong Jet stream dominating our weather for the months of June and July. This has led to above average rainfall for both months, and near to, or below average temperatures.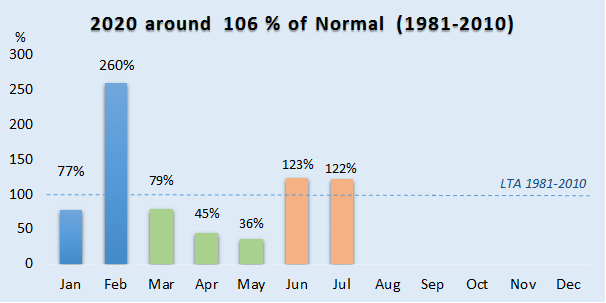 Fig 1 – Rainfall amounts for the year so far.  Note that the July data, provisionally at 122% of normal (1981-2020), is up to 29th of July.
Outlook
High pressure building from the Azores over the weekend will work in conjunction with high pressure over Europe to break down the jet stream, introducing dry and settled conditions over the country.  Rainfall amounts for the coming week will be well below average, although there is potential for some thundery downpours during the early days of next week in eastern parts of the country, which we will be monitoring closely in the coming days.  Temperatures will be above average for this time of year, with maximum temperatures in the low twenties, and winds will be light.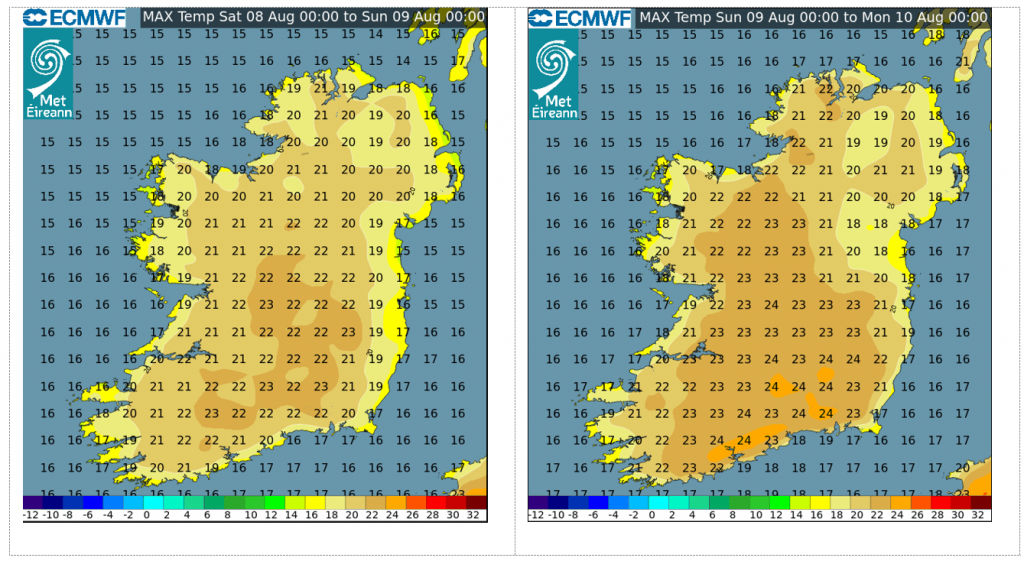 Fig 2 – Forecast maximum temperatures across Ireland from the ECMWF model for Saturday the 8th and Sunday the 9th of August.