Storm Atiyah Sunday 8th December 2019
Updated: 11am December 7th 2019 by Andrew Doran-Sherlock
Storm Atiyah (Ah-tee-ya) is forecast to track between Iceland and Ireland during Sunday producing strong winds and heavy rain from Saturday evening through to Monday morning.
Status yellow winds will affect the country from Saturday evening through to Sunday morning and winds will increase further reaching orange level for Donegal, Galway, Leitrim, Mayo, Sligo, Clare, Cork, Kerry and Limerick. The yellow wind warning will continue for the rest of the country.
A spell of heavy rain is forecast for all areas this evening (yellow rainfall warning for Donegal) and will be followed by squally heavy showers during Sunday.
Updated: 2pm December 5th 2019 by Liz Walsh
Met Éireann's Forecast Office have been monitoring developments for Sunday the 8th December for a number of days now, and confidence is mounting for a period of potentially stormy weather for some parts of the country.
Widespread rain on Saturday night will clear eastwards overnight with a cooler, more showery westerly airflow following into Sunday. There is a threat of strong winds developing, accompanied by severe and squally gusts, chiefly in parts of the west and southwest, but the exact details as well as the timings are still open to change. Whatever the case, Sunday is shaping up to be a windy day countrywide with squally showers in the mix.
Below is an animation using data from the ECMWF of the surface pressure (solid black line), overlaid with the jet stream (in purple) and winds at 925hPa level (around 750 or 800 metres above the surface – sometimes used as an approximate indicator of gust speeds at the surface).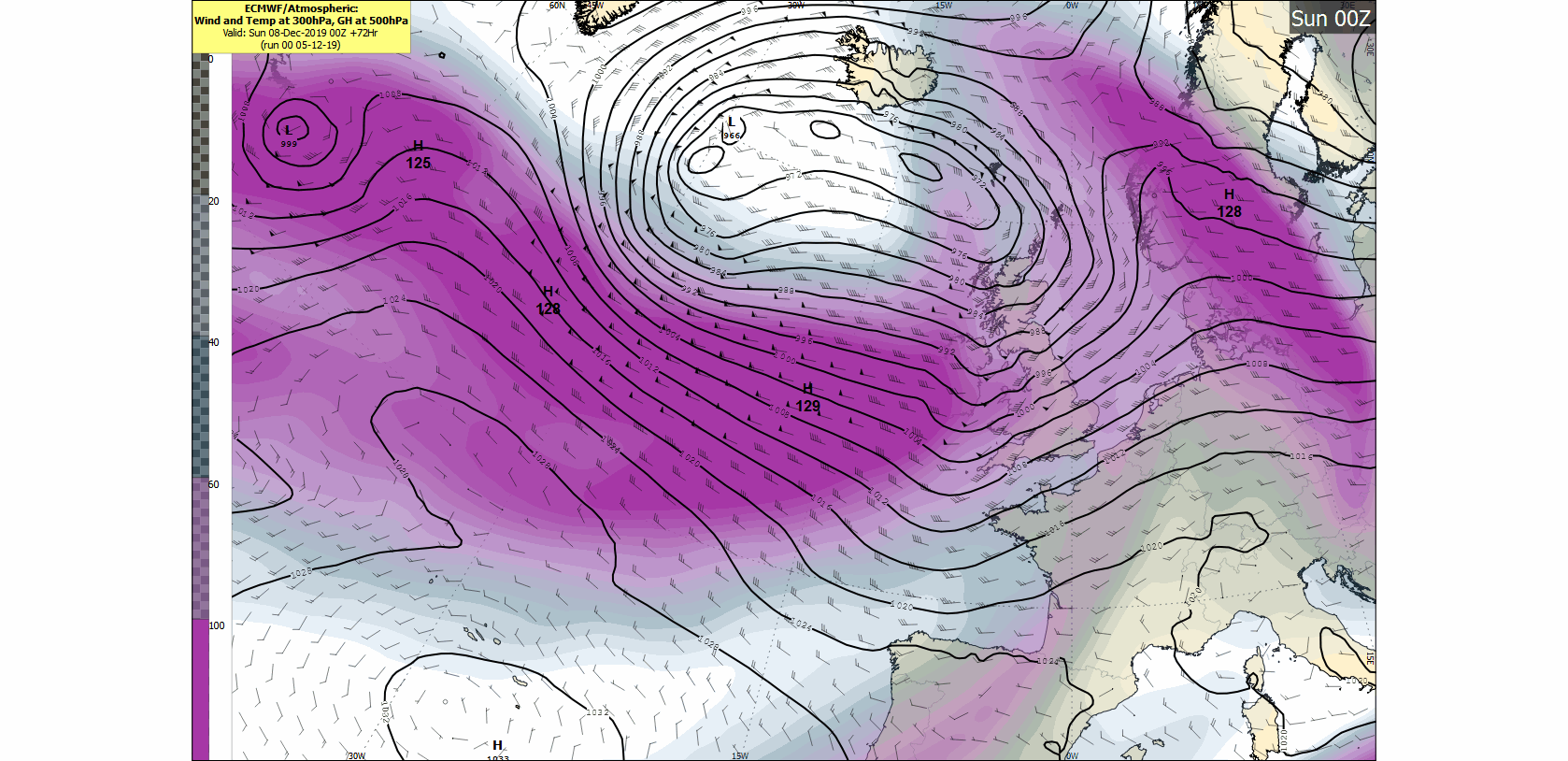 Met Éireann forecasters will continue to monitor the situation as we head into the weekend and warnings will be issued as required so stay tuned for further updates.