Storm Alex named by Meteo France
By meteorologist Gavin Gallagher.
Storm Alex has been named by the French National Met Service, Meteo France.
https://vigilance.meteofrance.fr/fr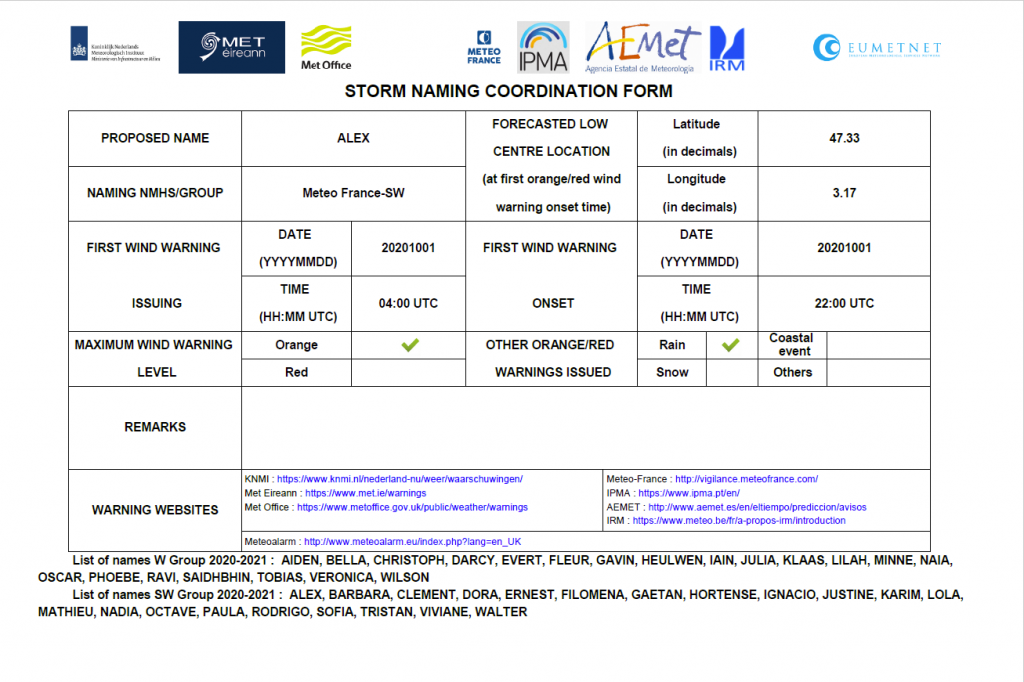 The storm is a fast moving area of low pressure that will develop in the Atlantic through Thursday, 1st October and hit western France Thursday night.
This system will deepen very rapidly, going from 1003 hPa at 11am on Thursday to 971 hPa at 1am on Friday – that's a deepening of 32 hPa in 14 hours.
At present (5pm Wednesday) what will ultimately become Storm Alex is just a fairly innocuous surface trough out in the Atlantic – currently visible as a band of cloud. However tonight and early Thursday this will interact with a very strong jet stream in the upper troposphere which will rapidly deepen the surface trough into a very powerful cyclone.
Storm Alex will travel eastwards and strengthen through Thursday, entering the Bay of Biscay around 6pm, with winds impacting the west coast of France late Thursday evening, with the system crossing the French coast around midnight. This will bring very strong winds to northwest France on Thursday night with violent storm force 11 winds at sea. Northern Spain will also experience strong winds on Thursday night, with strong winds impacting coastal parts of southern England from Friday morning.
Above is the forecast mean wind speed (in warning colours) from Thursday 12z to Friday 18z from Met Éireann's High Resolution HARMONIE Model.
This storm will also bring heavy rainfall to northern Spain and much of France, with southern England receiving heavy rainfall early on Friday.
The UK Met Office has issued Yellow Level wind and rain warnings for southern England for Thursday night and Friday
https://www.metoffice.gov.uk/weather/warnings-and-advice
Storm Alex is part of a plunge of colder air pushing down over northwest Europe for the days ahead, with much of the associated precipitation over the Pyrenees and the Alps falling as snow.
Ireland will also feel the effects of Storm Alex with the broader area of low pressure associated with this weather event likely to bring heavy rain across the country later Saturday and early Sunday with a possibility of some flooding. Northerly winds will also strengthen over Ireland Saturday night and Sunday.
Keep up to date with the latest weather warnings at