A brief cold snap on the way on Wednesday evening and Thursday, with wintry showers of hail, sleet and snow along with strong and gusty winds leading to some impacts in areas.
A cold front moving across Ireland this afternoon (Wednesday 23rd) will introduce a much colder and unstable polar maritime airmass tonight and tomorrow.  Met Éireann has issued several yellow weather warnings including yellow level snow/ice and wind warnings.  These warnings are in place for many northern and western counties for tonight and Thursday.
Staying unsettled & turning cold over the next few days with wintry showers on Wednesday night & Thursday.

Some snow is likely in places & showers will be heavy with possible hail & thunder too.

The cold spell will come to an end by Friday. pic.twitter.com/3eUwcD22XD

— Met Éireann (@MetEireann) February 22, 2022
Met Éireann meteorologist Emer Flood said, "Temperatures will drop quite quickly this evening with the chance of frost and ice forming, especially for inland and rural areas.
"It'll be windy tonight too especially in northern and western areas, this helping to drive wintry showers of snow, sleet and hail inland.  Some areas especially in the northwest will see some snow accumulations of a few centimetres to lower levels, accumulations elsewhere will be mainly confined to high ground.
"It'll remain very cold and windy across the country on Thursday with continued snow showers, this leading to treacherous driving conditions from icy stretches and reduced visibility on the roads in places.  This polar maritime airmass is quite unstable so we could see some hail and lightning at times throughout Thursday too."
Temperatures on Thursday will be limited to around 3 to 7 degrees, with the brisk northwesterly winds making it feel much colder.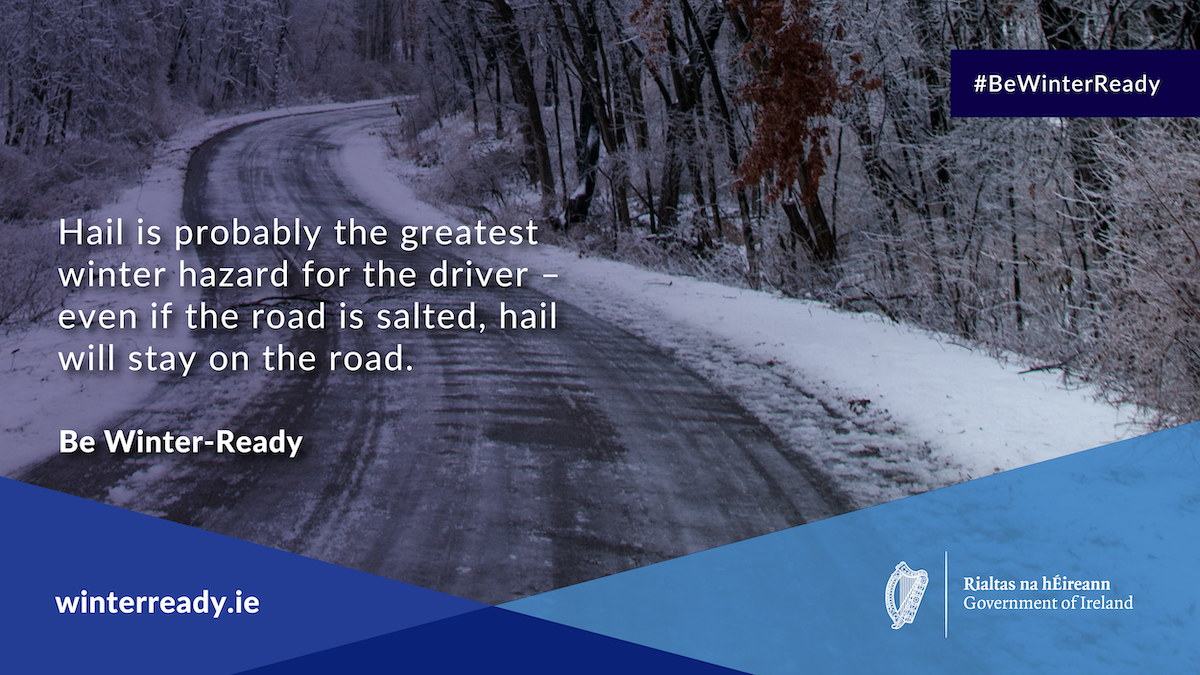 The Met Office has also issued a snow and lightning warning for Northern Ireland through Wednesday and Thursday.
Commenting on the forecast for the rest of the week, Emer continued: "Following this cold spell, temperatures will recover on Friday and into the weekend with highs of around 8 to 10 degrees.  Although there is some rain in the forecast over the weekend, much of this will fall overnight so there'll be decent spell of dry and bright weather around over the weekend too."
For the most accurate and up to date forecast for your area on the Island of Ireland go to met.ie. The latest weather advisories and warnings for Ireland are on the Met Éireann Warnings page. These services and more are available on our free app – available from the App store for iPhone, and Play store for Android.